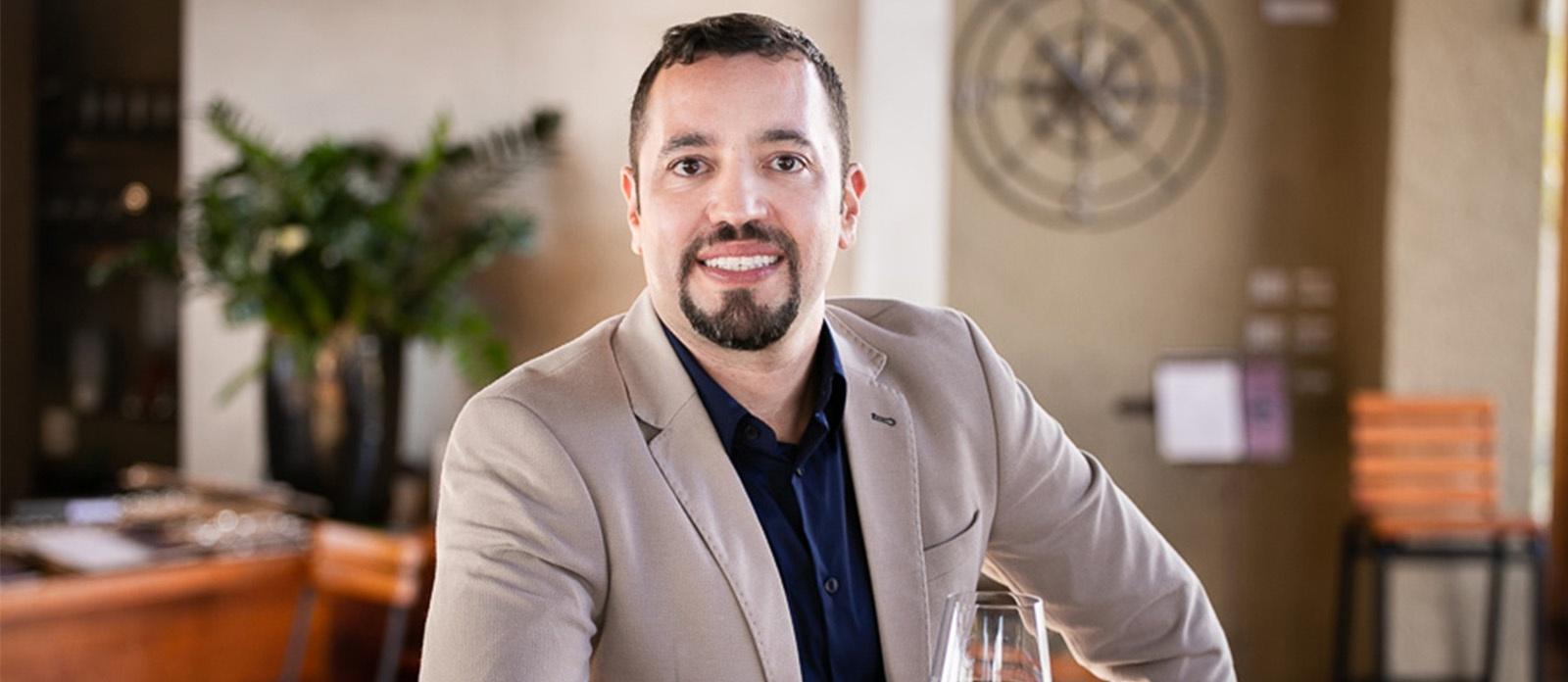 Name
Rodrigo Rezende 
Certification

Certified Water Sommelier-Fine Water Academy - Certificate, April 2019-1003

WSET level 2 Wine & Spirit - Wine & Spirit Education Trust - Certified, June 2019

Sommelier de Cachaça - ABS Minas (Brazilian Sommelier Association) Certified, June 2022

Profession
Advertiser, Brand Specialist, and Chemistry Technician 
Services
Marketing, Consulting, Teacher, Speaking Engagements
Social Media Contact
   
Website
rodrigorezendesommelier.com.br
Email
This email address is being protected from spambots. You need JavaScript enabled to view it.
Languages spoken
Portuguese and English
Location
Brazil
Biography
In a country with more than 1500 natural mineral water sources, it was impressive not to have any water sommeliers!
Rodrigo Rezende is passionate about the Food & Beverage sector, with an MBA in Strategic Marketing and Branding, a specialist in CoolHunting, Consumer Behavior, and a Chemical Technician.

Parallel to his advertising profession, he has always taken courses on his great passion for wine, in 2010 he took his first wine course since then, he has not stopped, Certificate in "Sensory Techniques for Wine Analysis" by the University of California, Davis; Certificate in "Different Vineyard Management Practices" by the University of Adelaide; Certificate in "History of grape varieties and terroirs and on the socio-cultural environment of the vine and wine" by Université de Bourgogne, Certificate in "Mastering wine" with Jancis Robinson's, Certificate in "South African wines by Wines of South Africa (WOSA ) in conjunction with Cathy Marston. In 2019 he was certified as a Level 2 Award in Wines and Spirits by WSET. 
In 2014 he worked as CMO of a group with six mineral water brands. In 2017 he began his studies to become a Water Sommelier, seeking to specialize and understand the market, thus presenting mineral water better and achieving " deliver" and providing a better customer experience.

In 2019 he was certified by the Fine Waters Academy, being the first Water Sommelier in Brazil; he is associated with ADAM Associazione Degustatori Acque Minerali (Italy).
He was invited to be part of the teaching staff of ABS-Minas (Brazilian Association of Sommeliers) and teaches workshops, spreading the culture of mineral water tasting. He participated as a juror at ExpoCachaça 2019, 2020, 2021, and 2022 and was one of the speakers at the Brazil Tea Festival.

To improve his studies related to water, in 2021, he completed the Technical Course in Chemistry. In 2022 he became Cachaça Sommelier by ABS Minas.