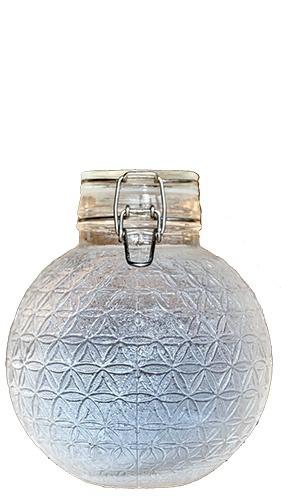 Alive (Oplal Springs) Water Analysis:
Balance
Still
Virginality
Superior
Minerality
Low
Orientation
Alkaline
Hardness
Slightly Hard
Vintage
 
Carbonation
 
 
 
TDS
101 mg/l
ph factor
8
Hardness
39 mg/l
Nitrate
0.18 mg/l
Calcium
6 mg/l
Magnesium
6 mg/l
Sodium
11 mg/l
Potassium
2 mg/l
Silica
38 mg/l
Bicarbonate
60 mg/l
Sulfate
1 mg/l
Chloride
2 mg/l

Alive Waters is a Member of the Fine Water Society
| | |
| --- | --- |
| Source: | Spring |
| Location: |   |
| Country of Origin: | USA |
| Region: | Oregon |
| Place: | Opal Springs |
| Established: | 2013 |
| Company: | Opal Springs, Spring Waters |
| Status: | Active |
| Web Site: | alivewaters.com |
| phone: | +1 310-340-1649 |
| email: | This email address is being protected from spambots. You need JavaScript enabled to view it. |
| Social Media: |      |
Alive Waters is an environment-friendly water delivery service using beautiful, reusable glass jugs containing 2.5 gallons of fresh water per jug. The water goes directly into triple-washed jugs and stays refrigerated until the vans make the final delivery. This makes the water incredibly fresh and new..
All the water delivered is sourced from two rare springs with absolutely zero traces of industrial age contamination, and comprehensive water analysis and annual lab reports are available. Current areas of service are Austin, Los Angeles, Hollywood, Santa Monica, Venice, Malibu, Santa Barbara, Orange County, Laguna Beach, San Diego, San Francisco, Berkeley, Silicon Valley, San Jose, and San Rafael. In California and Portland, the water is sourced from Opla Springs, and in Texas and Florida, from Blue Springs.
Opal Springs Opal Springs is a large and icy spring that emerges out of the canyon under such great force that it creates a "boiling" effect. Such a great amount of water is released that it makes up a quarter of the Crooked River flow. Pioneer Orla Hale discovered the source, which was named Opal Springs, because of the "opal-like" stones that seemed to boil and bubble out of the water. The water from Opal Springs was first utilized in 1898, and the water has a low Minerality, a superior Virginality with an extremely low nitrate content, and a high level of silica. Silica is known to enhance eye, skin, and hair health.