383 the kopjary water Water Analysis:
Balance
Still
Virginality
Superior
Minerality
Medium
Orientation
Alkaline
Hardness
Moderately Hard
Vintage
 10.000 years
Carbonation
 
 
 
TDS
497 mg/l
ph factor
8.4
Hardness
80 mg/l
Nitrate
0.5 mg/l
Calcium
23.8 mg/l
Magnesium
5 mg/l
Sodium
87 mg/l
Potassium
 
Silica
31 mg/l
Bicarbonate
305 mg/l
Sulfate
12 mg/l
Chloride
12 mg/l

383 the kopjary water is a Member of the Fine Water Society
| | |
| --- | --- |
| Source: | Well |
| Location: | |
| Country of Origin: | Hungary |
| Region: | Szatmar Province  |
| Place: | Kömörő |
| Established: | 2016 |
| Company: | Trade Company LTD |
| Status: | Active |
| Web Site: | www.thekopjarywater.com |
| phone: | +36 70 708 5896 |
| email: | This email address is being protected from spambots. You need JavaScript enabled to view it. |
| Social Media: |   |
The source of 383 the kopjary water is water from the last ice age that got trapped and has been protected by geology for more than 10.00 years at a depth of 600 feet (208m). At this depth the temperature is constant with no variation. The water is biological pure and has a alkaline pH of 8.4 and an unusual 31 milligram of silica with beneficial physiological effects and cells regeneration for nails and skin.
Opening a bottle is traveling to the past, experiencing rain that fell 10.000 years ago and has been accumulated in the Pannonian Basin ever since only to be discovered recently.
Kopjary Istvan discovered the unique source and decided to share it with the world and in 2012. A bottling plant was built at the location and 383 the kopjary water is bottled at the source.
#FineWatersPairings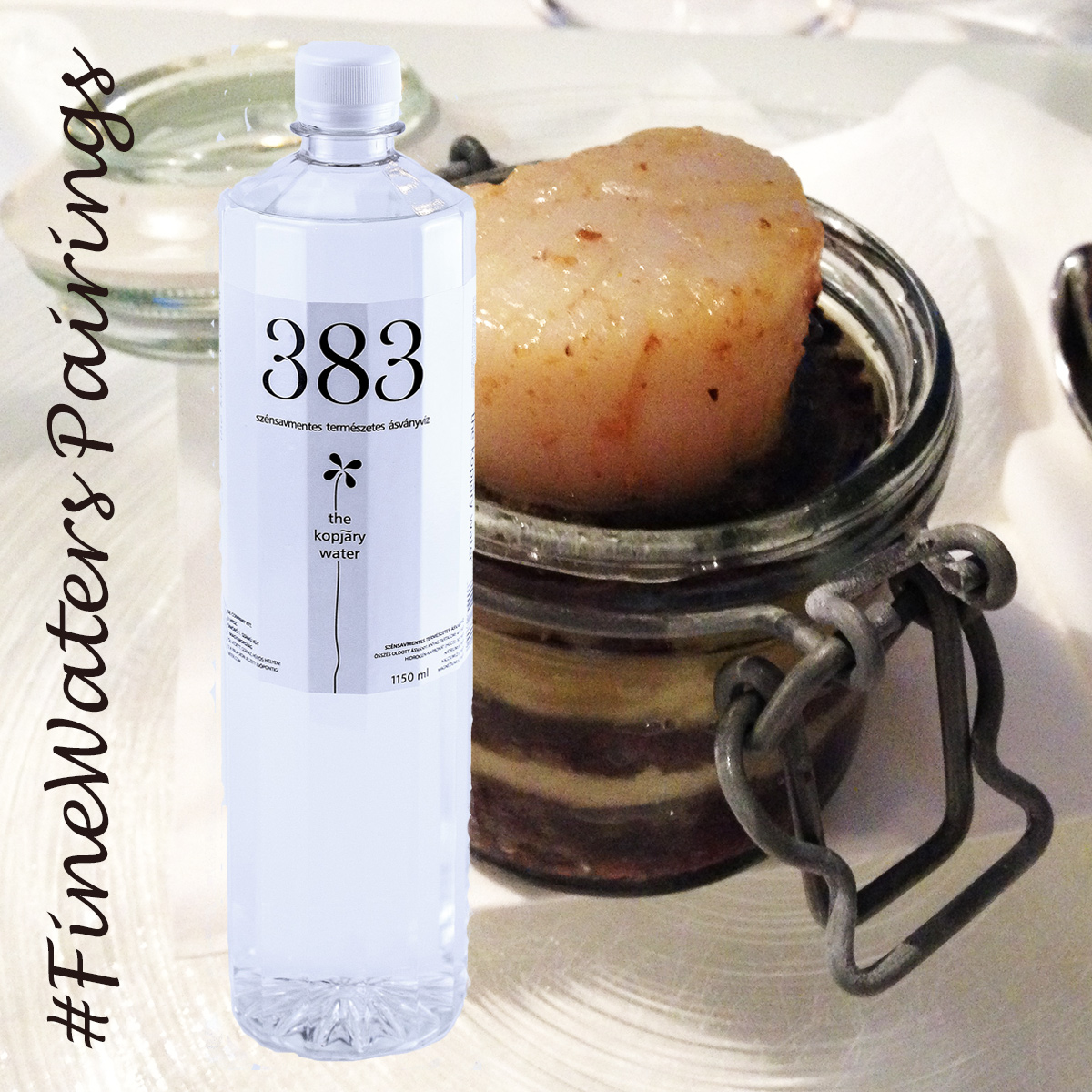 383 the kopjarywater is a 10,000 year old well water with a Medium Minerality. Waters like this are a perfect match for scallops with braised beef and celery pure in this beautiful homecooking dish.
Awards