Kelzai Water Analysis:
Balance
Still
Virginality
Superior
Minerality
Medium
Orientation
Hint of Sweet
Hardness
Moderately Hard
Vintage
 
Carbonation
 
 
 
TDS
280 mg/l
ph factor
7.4
Hardness
77 mg/l
Nitrate
0.35 mg/l
Calcium
29 mg/l
Magnesium
1 mg/l
Sodium
32 mg/l
Potassium
 
Silica
 
Bicarbonate
197 mg/l
Sulfate
1 mg/l
Chloride
15 mg/l

Kelzai is a Member of the Fine Water Society
| | |
| --- | --- |
| Source: | Well |
| Location: | |
| Country of Origin: | India |
| Region: | Sahyadri Mountains- Maharashtra |
| Place: | Raigad |
| Established: | 2015 |
| Company: | Kelzai secrets Pvt. Ltd. |
| Status: | Active |
| Web Site: | www.kelzai.com |
| phone: | +919923013999 |
| email: | This email address is being protected from spambots. You need JavaScript enabled to view it. |
| Social Media: |    |
Kelzai Volcanic water originates from the mighty Sahyadhari mountains. An erstwhile volcanic range older than the Himalayas. Kelzai volcanic water develops its unique fla-vour profile and nutritional properties as it passes through weathered basalt rock for-mations which act as natural filters and finally comes to rest in an abundant aquifer.
Kelzai Volcanic water  is a socially responsible and environmentally conscious company, and the only natural mineral water brand in the country that packages its water in Biode-gradable* PET bottles
The glass bottle has a distinct design and makes for interesting conversations at the many fine dine restaurants and hotels where it is exclusively served.
Kelzai is bottled directly at source at our state-of-the-art facility which is certified by ESMA, BIS and ISO 22000-2005.
CERTIFICATIONS:
#FineWatersPairings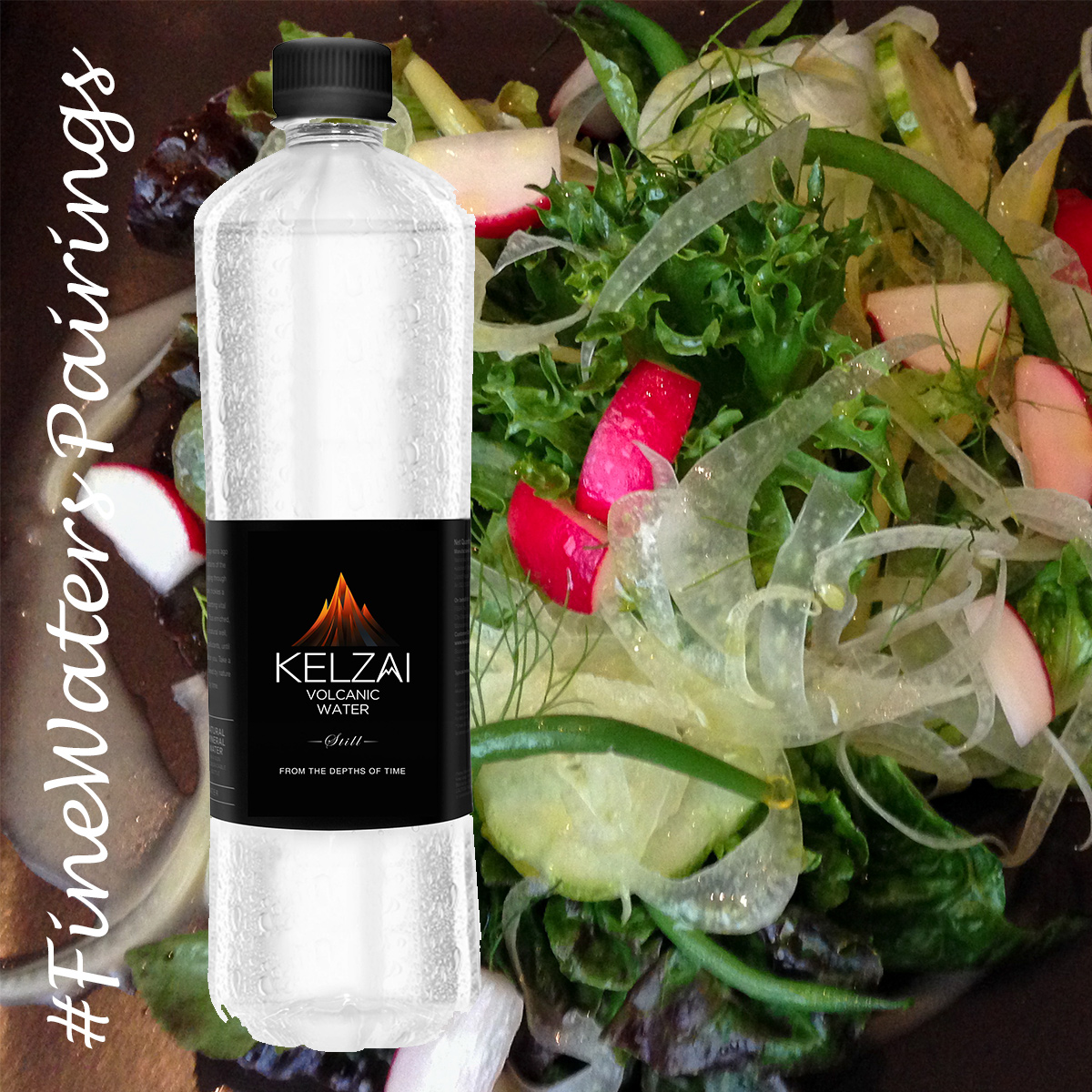 Sometimes it's just a simple salad and a Low to Medium still water like Kelza for example is just perfect match.
AWARDS: