Lofoten Arctic Water Analysis:
Balance
Still & Light
Virginality
Superior
Minerality
Super Low
Orientation
Neutral
Hardness
Soft
Vintage
 
Carbonation
Artificial
 
 
TDS
20 mg/l
ph factor
6.9
Hardness
4 mg/l
Nitrate
< 1mg/l
Calcium
1 mg/l
Magnesium
1 mg/l
Sodium
4 mg/l
Potassium
1 mg/l
Silica
00 mg/l
Bicarbonate
2 mg/l
Sulfate
2 mg/l
Chloride
6 mg/l

Lofoten Arctic Water is a Member of the Fine Water Society
| | |
| --- | --- |
| Source: | Mountain Lake  |
| Location: |   |
| Country of Origin: | Norway |
| Region: | Lofoten |
| Place: | Gravdal |
| Established: | 2016 |
| Company: | Lofoten Arctic Water AS |
| Status: | Active |
| Web Site: | www.lofoten-water.com |
| phone: | + 47 760 80888 |
| email: | This email address is being protected from spambots. You need JavaScript enabled to view it. |
| Social Media: |    |
Lofoten Arctic Water is a premium brand of bottled water from nature's paradise, the Lofoten Islands in northern Norway, located north of the Arctic Circle between the 68'th and 69'th parallels.
 
High up in the mountains in Lofoten, the source of Lofoten Arctic Water is found. The open mountain lake is surrounded of high mountains on all sides, and the water is renewed by melting ice and snow all year from the surrounding mountains and the pure rain during summer. 
The archipelago builds a high wall of mountains and cliffs, creating a dreamlike landscape of rugged mountain peaks rising directly from the sea. The Lofoten famous for their natural beauty, fresh air, pure water, untouched nature, and breathtaking mountain landscapes, contrasting with deep fjords, sheltered inlets, and stretches of virgin seashore. The land of the Northern Lights and the midnight sun is stunningly beautiful.
 
The Lofoten Arctic Water is a unique product of this landscape without distillation. The Lofoten Arctic Water team aims to bring the experience of fresh, unpolluted water to consumers worldwide. 
 
The water has amazing purity, noticeable texture, and cleanness. A soft and smooth mouthfeel is crisp and clean, like the landscape it comes from. 
Lofoten Arctic Water are available in Glass and Aluminium bottles. The untainted arctic environment and mountain peaks of Lofoten inspire the glass bottles. The cap represents the mountains going straight into the ocean. And the crystal-clear bottle represents the purity of the water. 
The aluminum bottles are designed with Lofoten in mind and the contrast between the dark water and the light in Lofoten. By adding the diagonal stripes and reversing the colors, we see the difference between Still and Sparkling Water. 
When designing our new bottles, we wanted to give the customer an alternative to plastic, but with the same benefits a bottle gives. This is why we decided on the Aluminium bottle with a cap. This allows the customer to use the bottles several times before recycling them.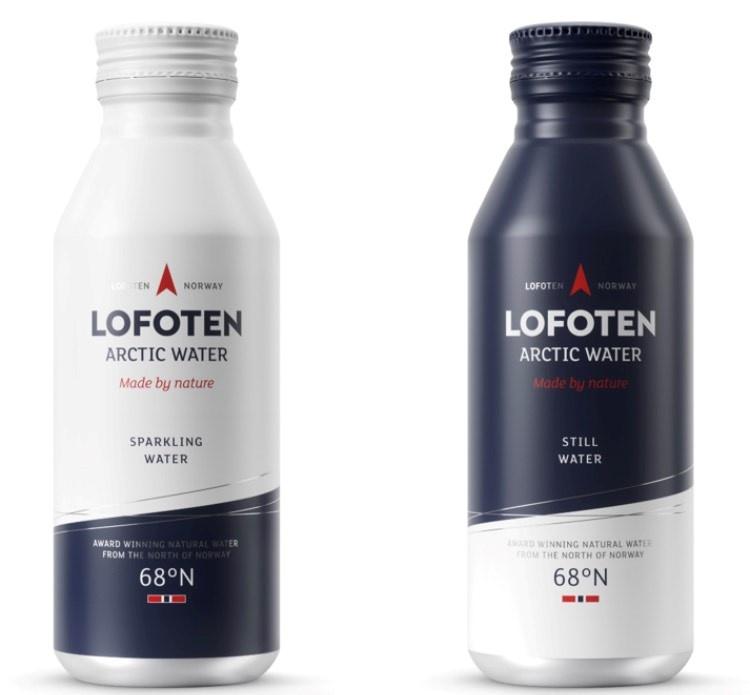 #FineWatersPairings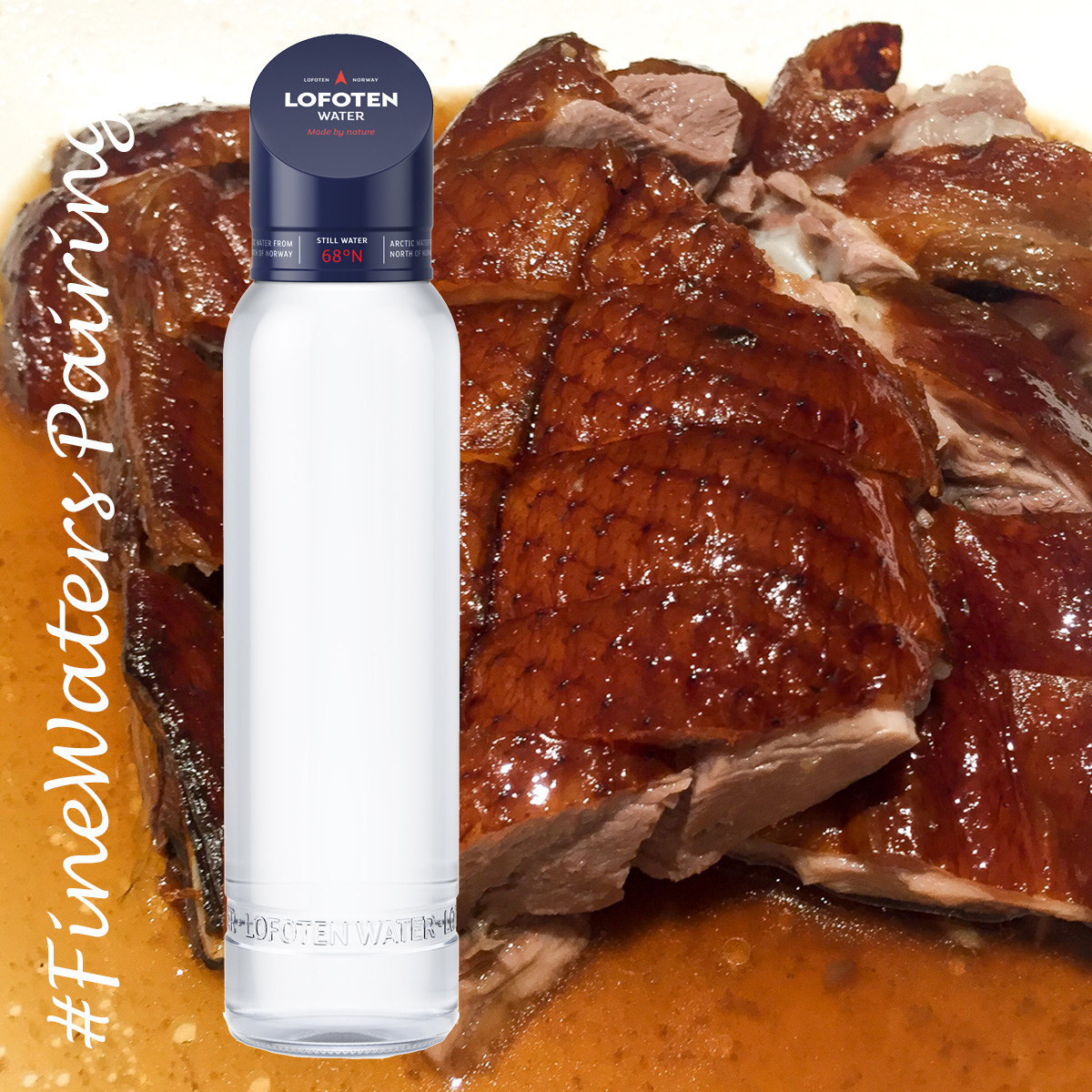 Cantonese braised duck usually has a high level of sodium and a strong presence of umami due to the soy sauce. I like to balance those experiences with a Super Low Minerality water like Lofoten.
Awards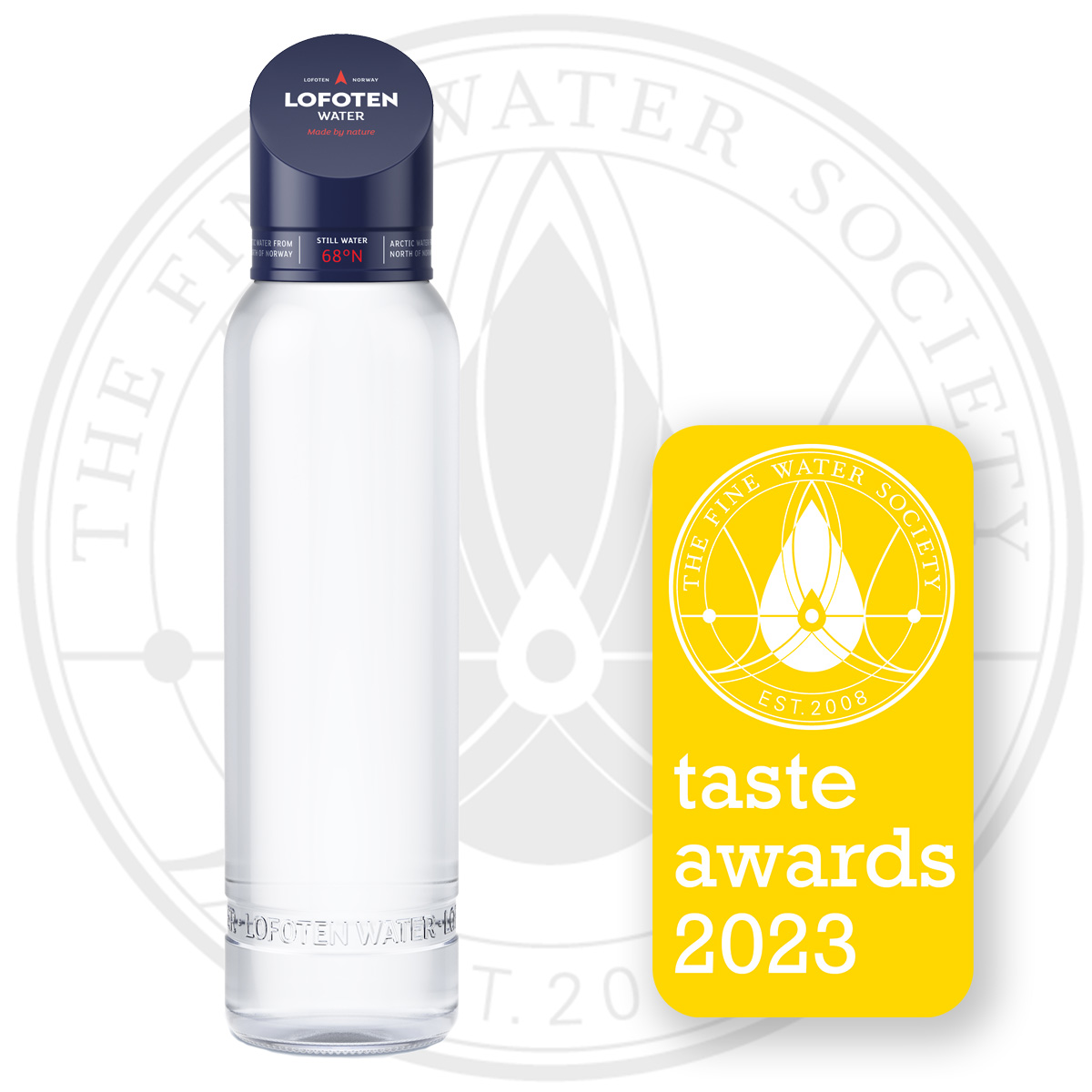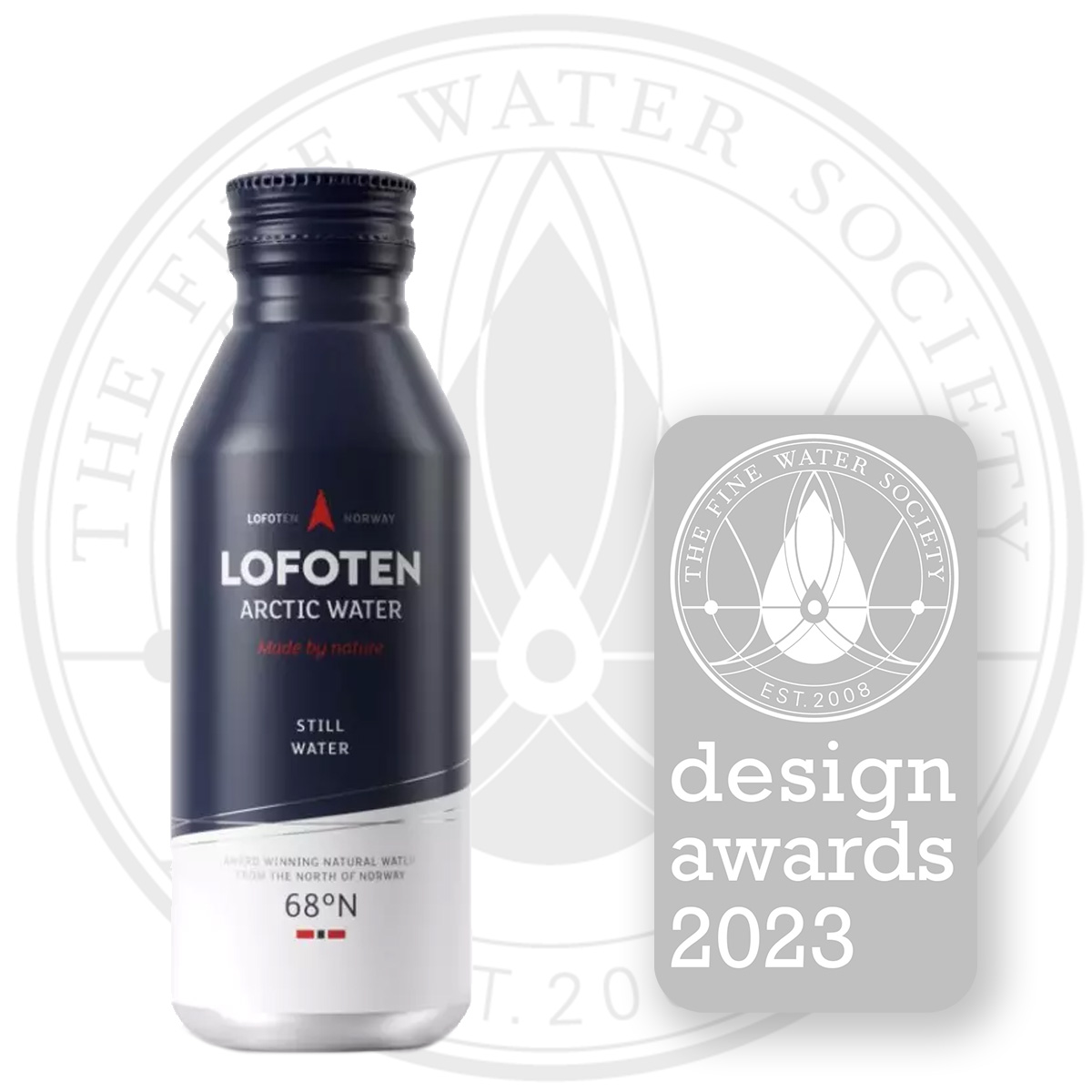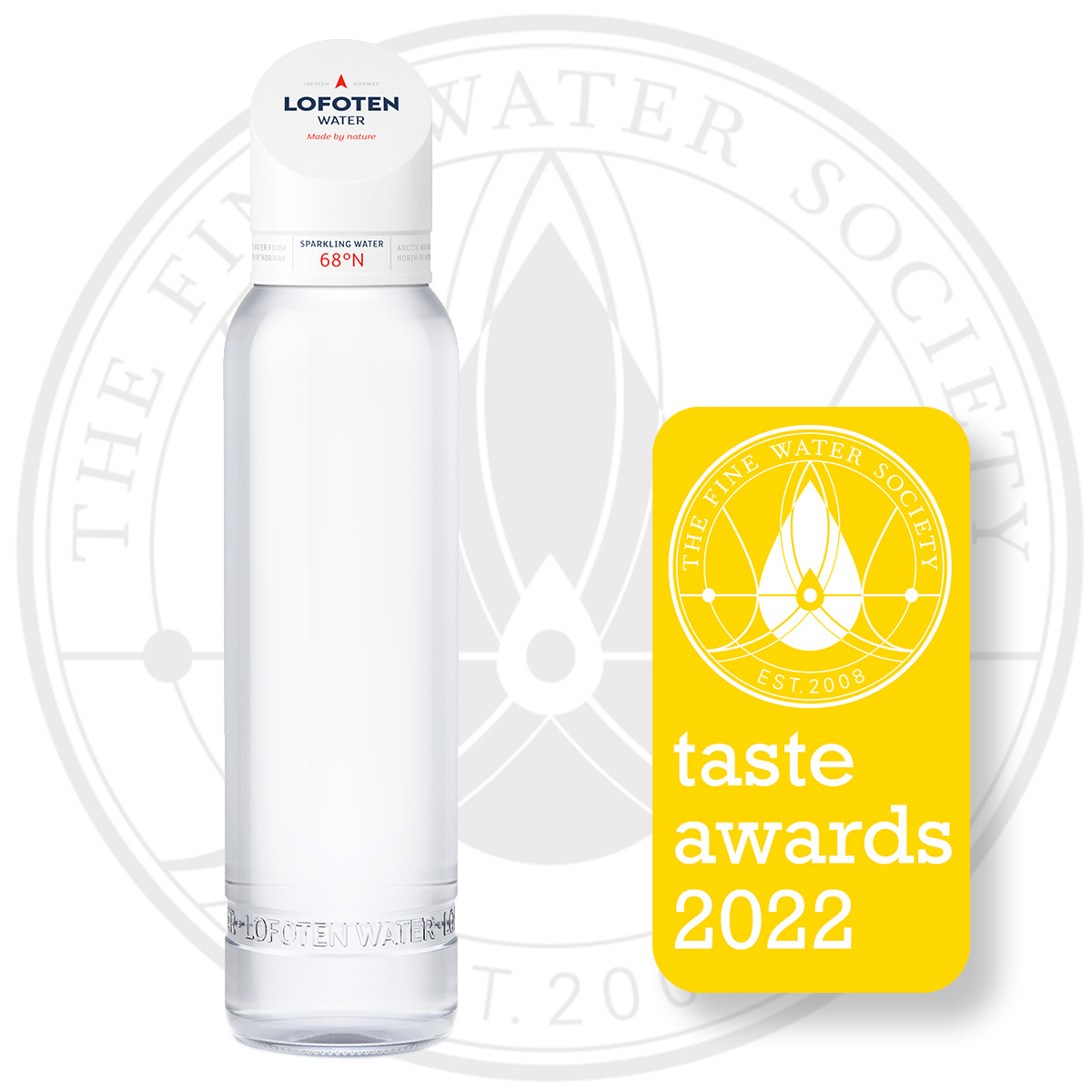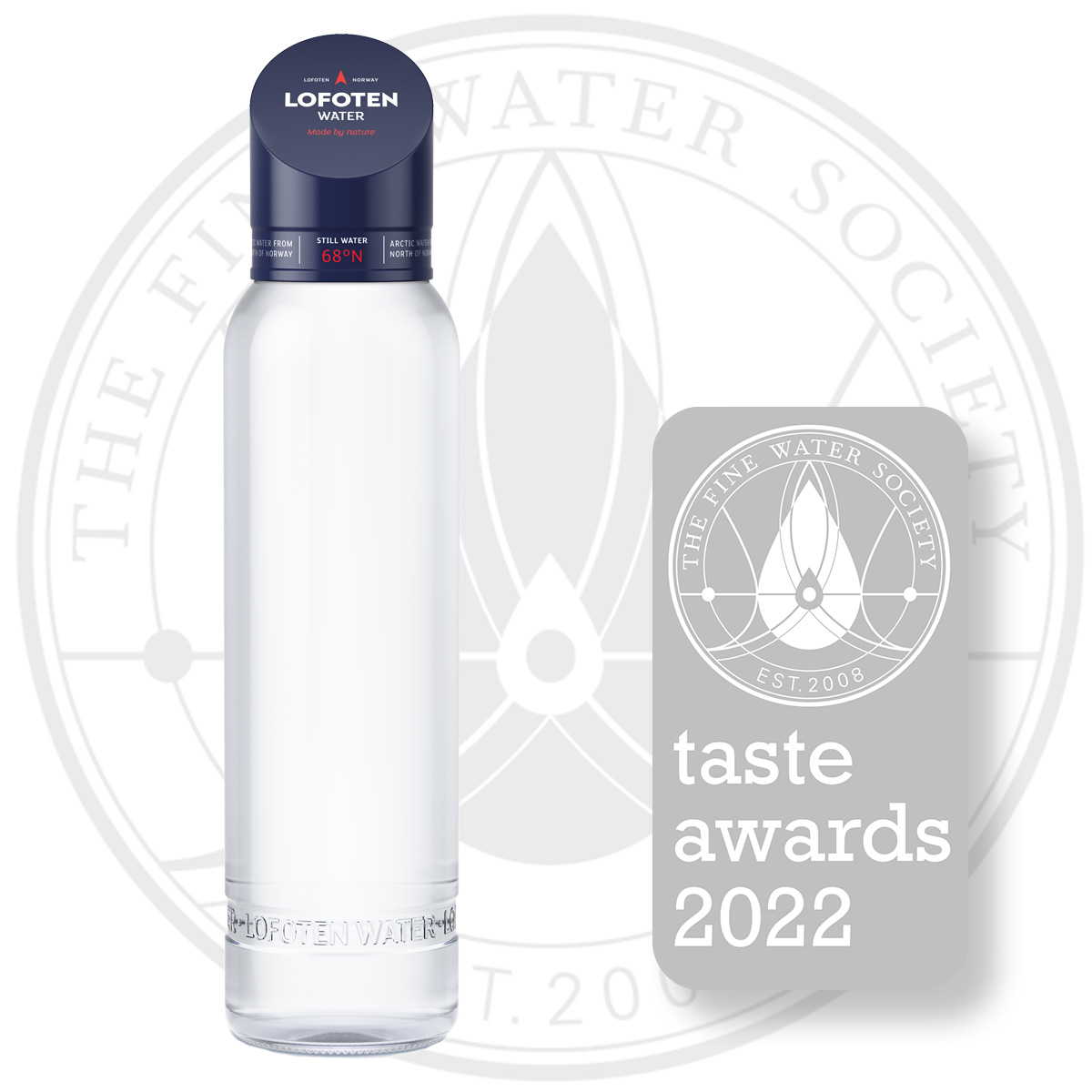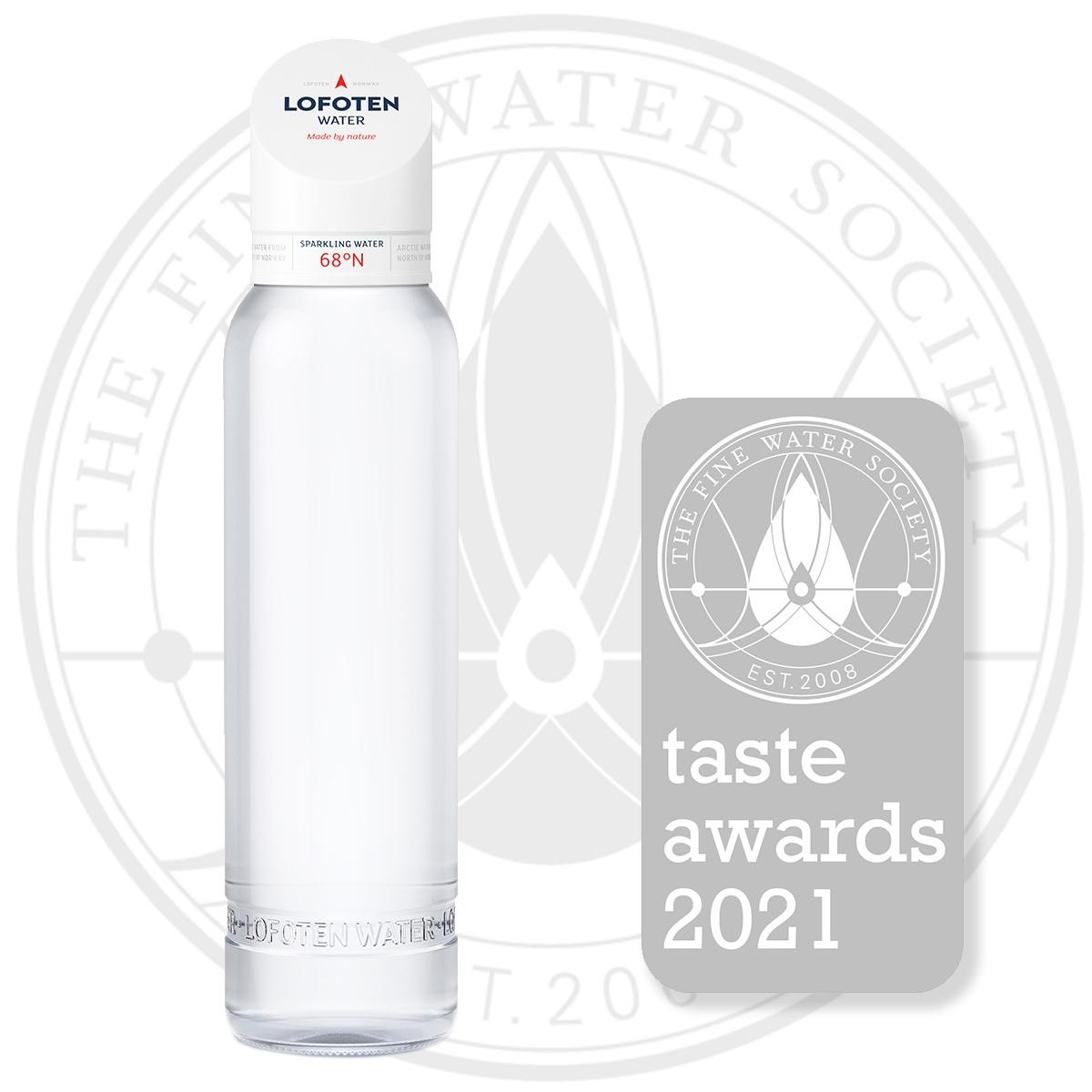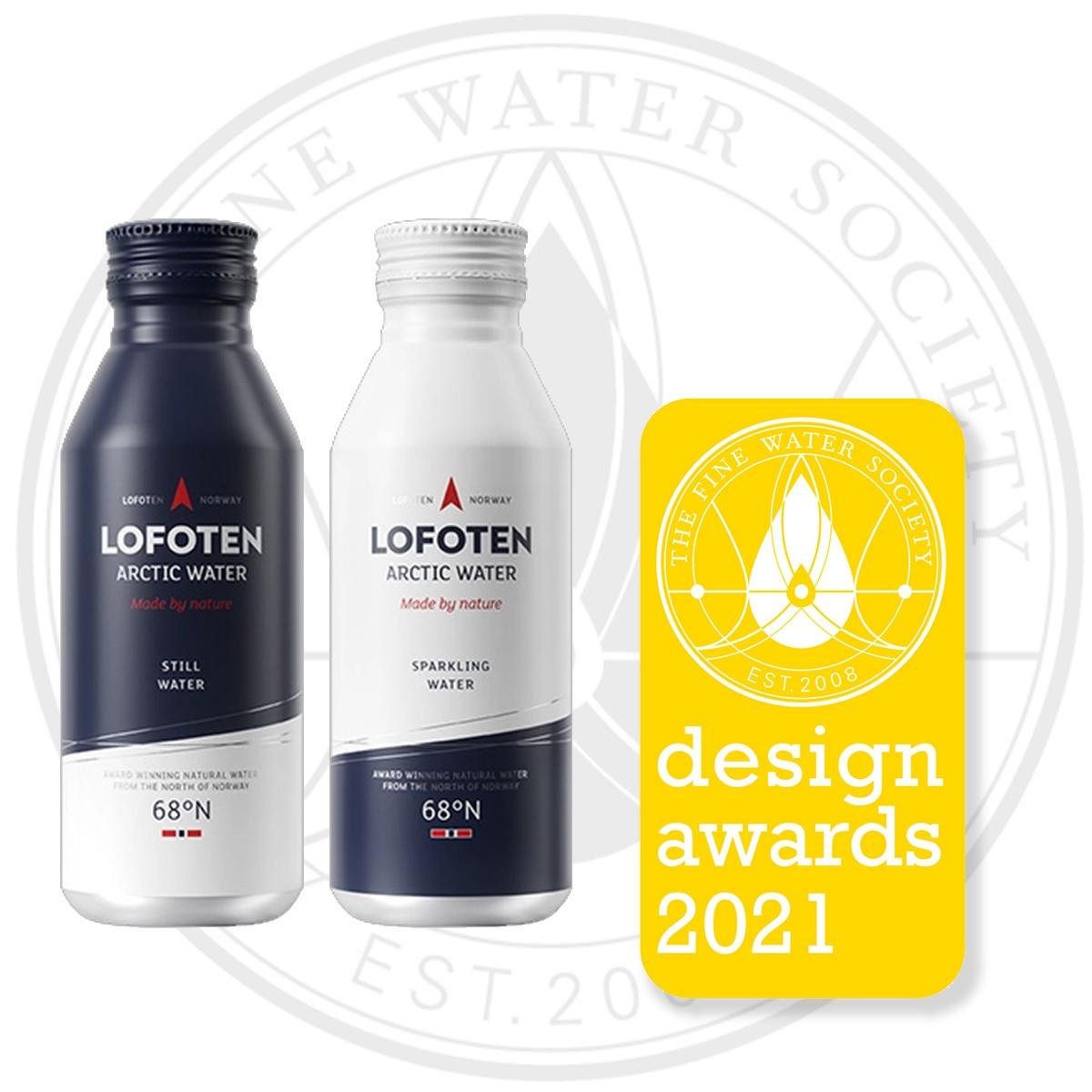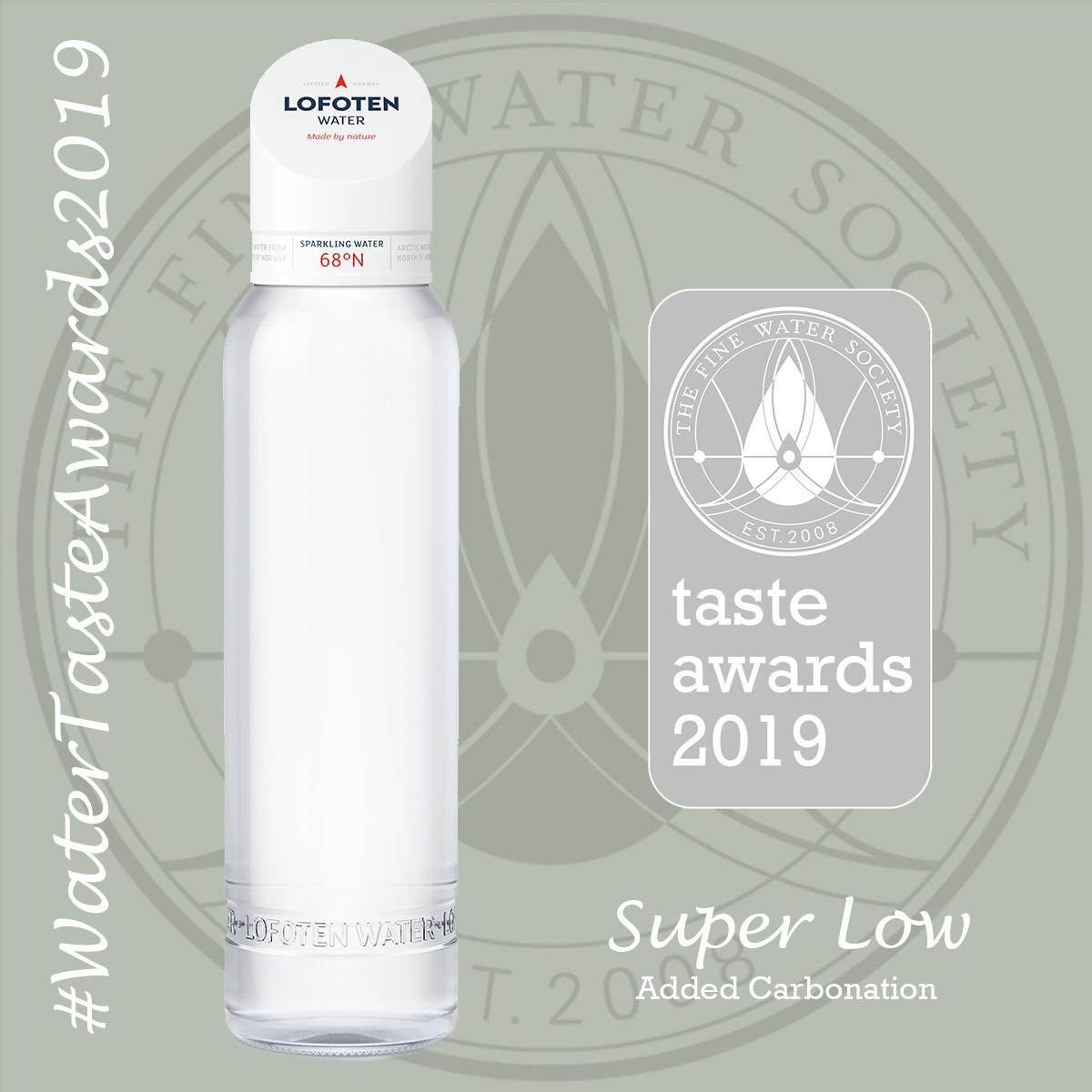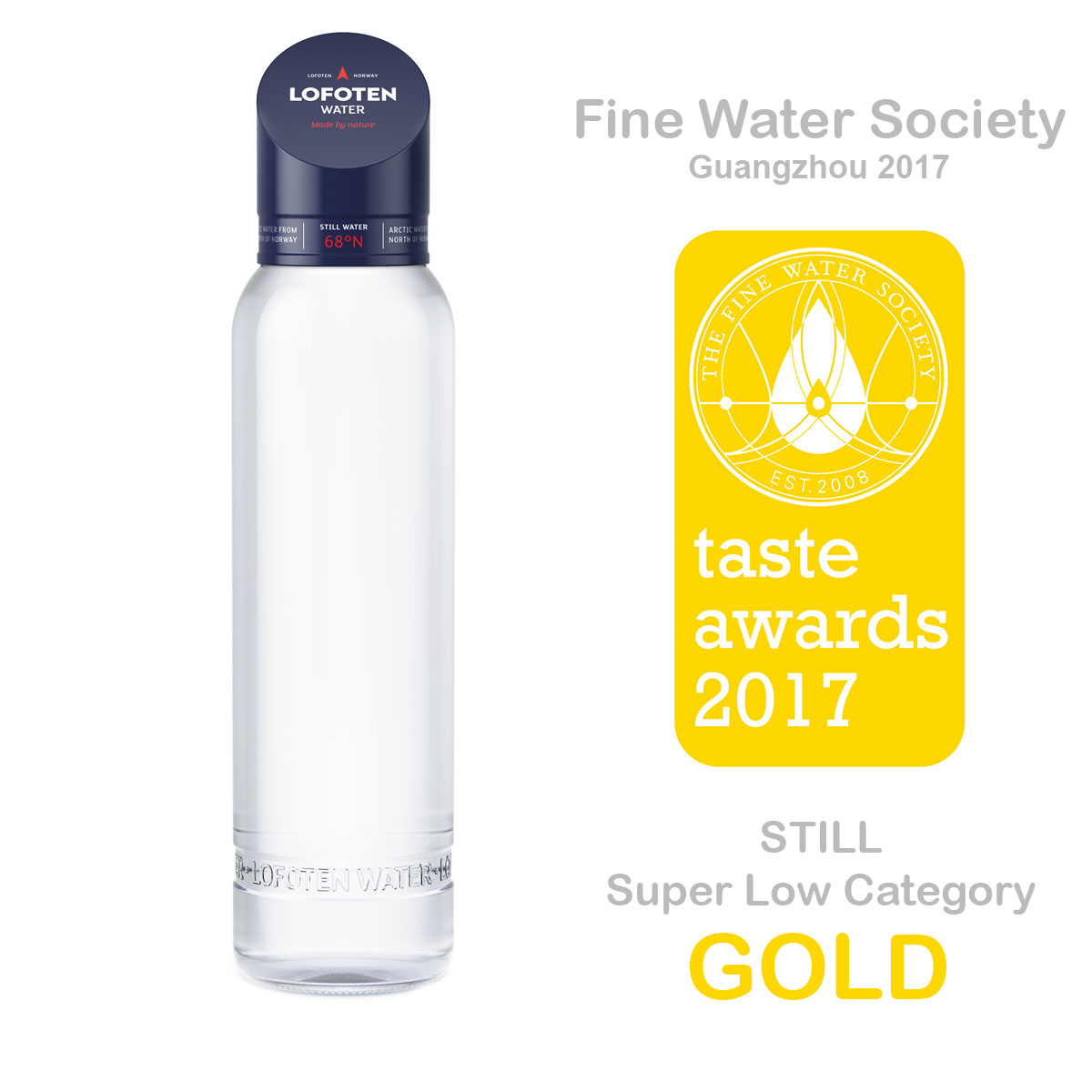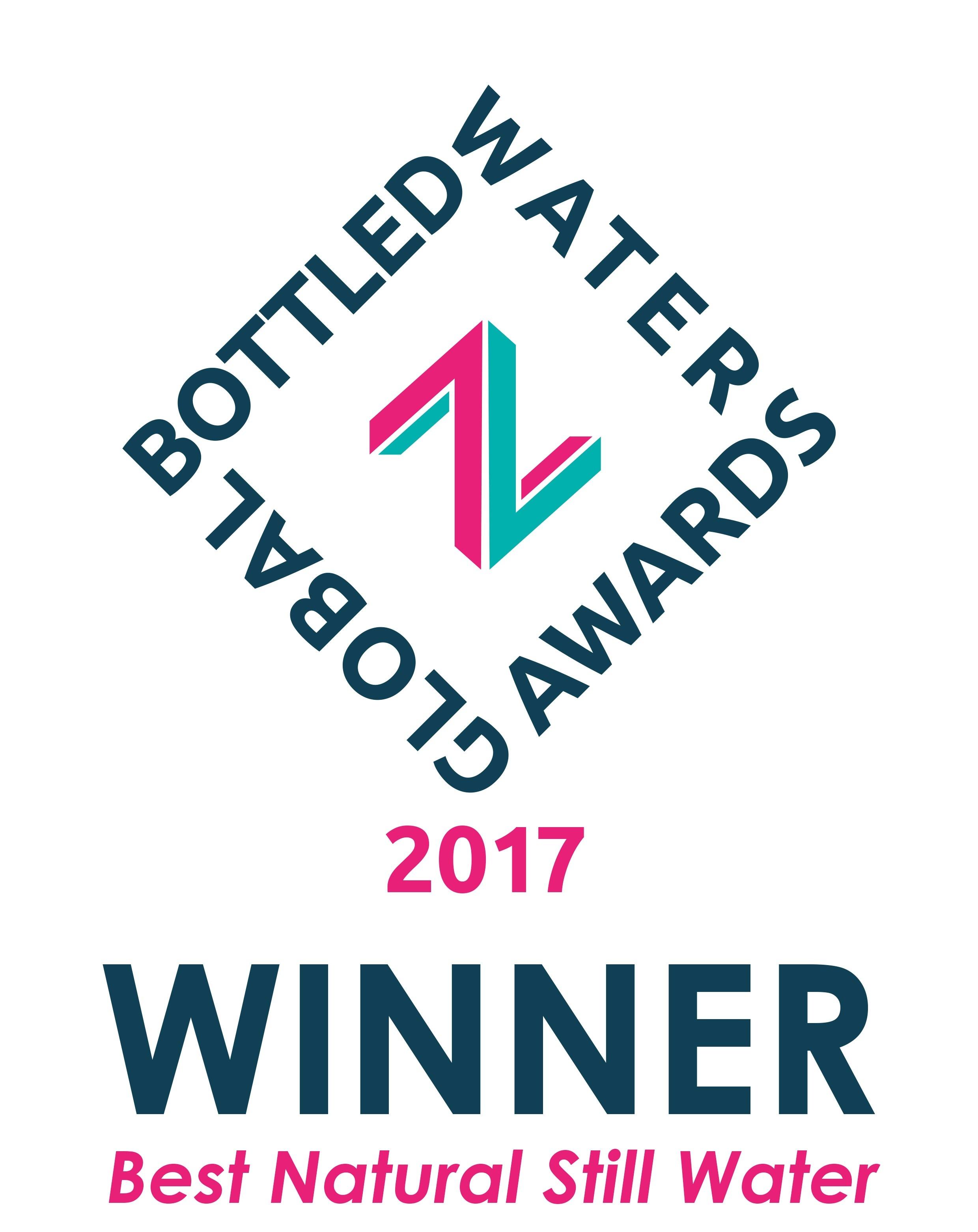 xxx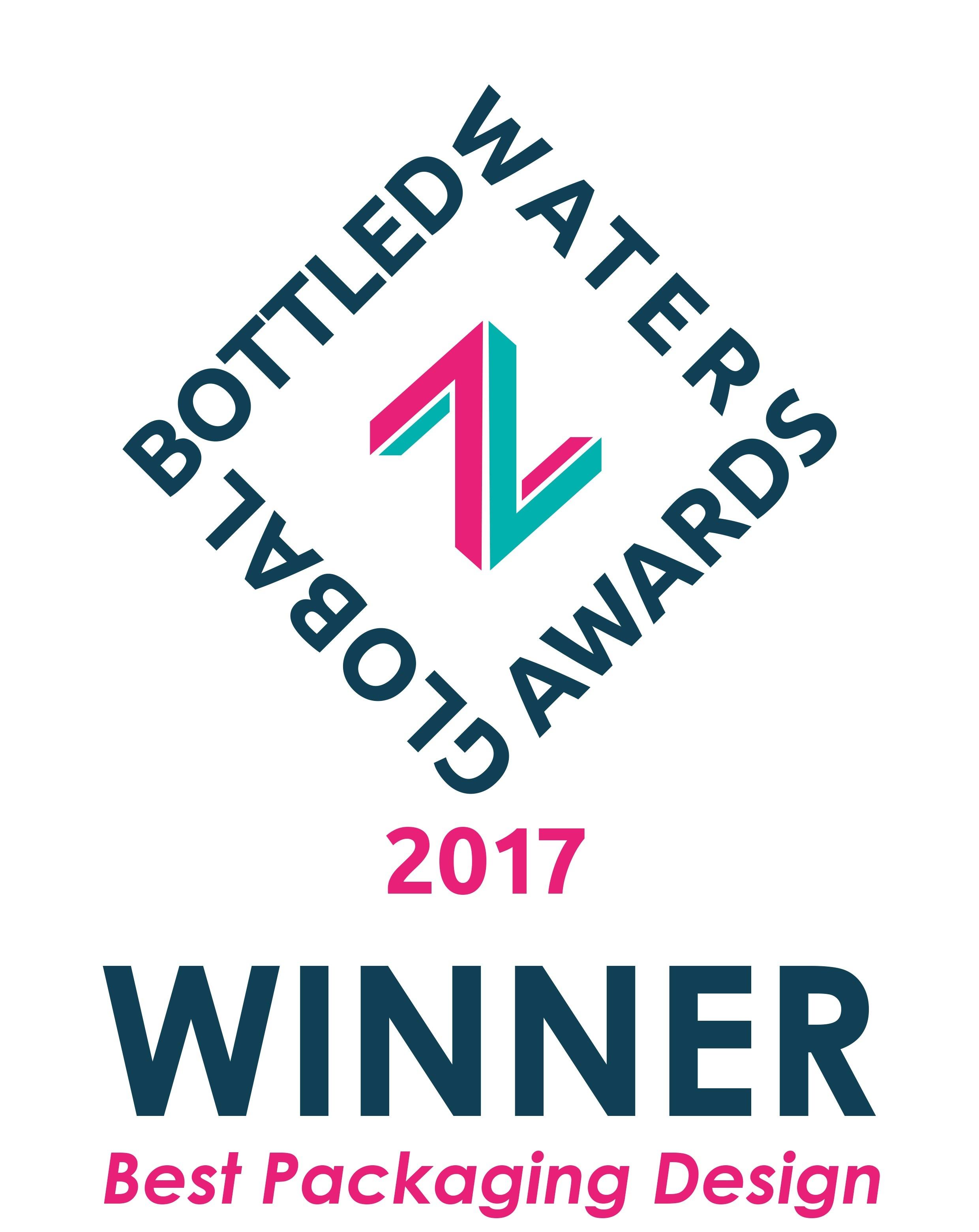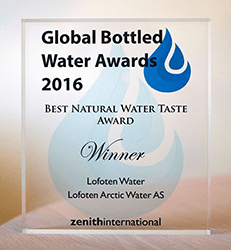 Awarded France's Gourmet Water 2019      @AVPA France 2019
Best Packaging 2018                                   @ Zenith Global France 2018
Gold, Best taste, Natural Still Water            @FineWater China 2017
Best Taste, Natural Still Water                     @Zenith Global Spain 2017
Best packaging/Label                                  @Zenith Global Spain 2017
Best taste, Natural Still Water                      @Zenith Global Czech Republic 
Lofoten Water - WINNER of The Best Taste Award 2016
Lofoten Water - FINALIST Best New Brand
Lofoten Water - FINALIST Best Cap
Lofoten Water - FINALIST Best Packaging
@Global Bottled Water Award 2016
Lofoten Water - FINALIST in Best Premium Adult Drink
Lofoten Water - FINALIST in Best New Brand
Lofoten Water - FINALIST in Best Cap
@World Beverage Innovation Award