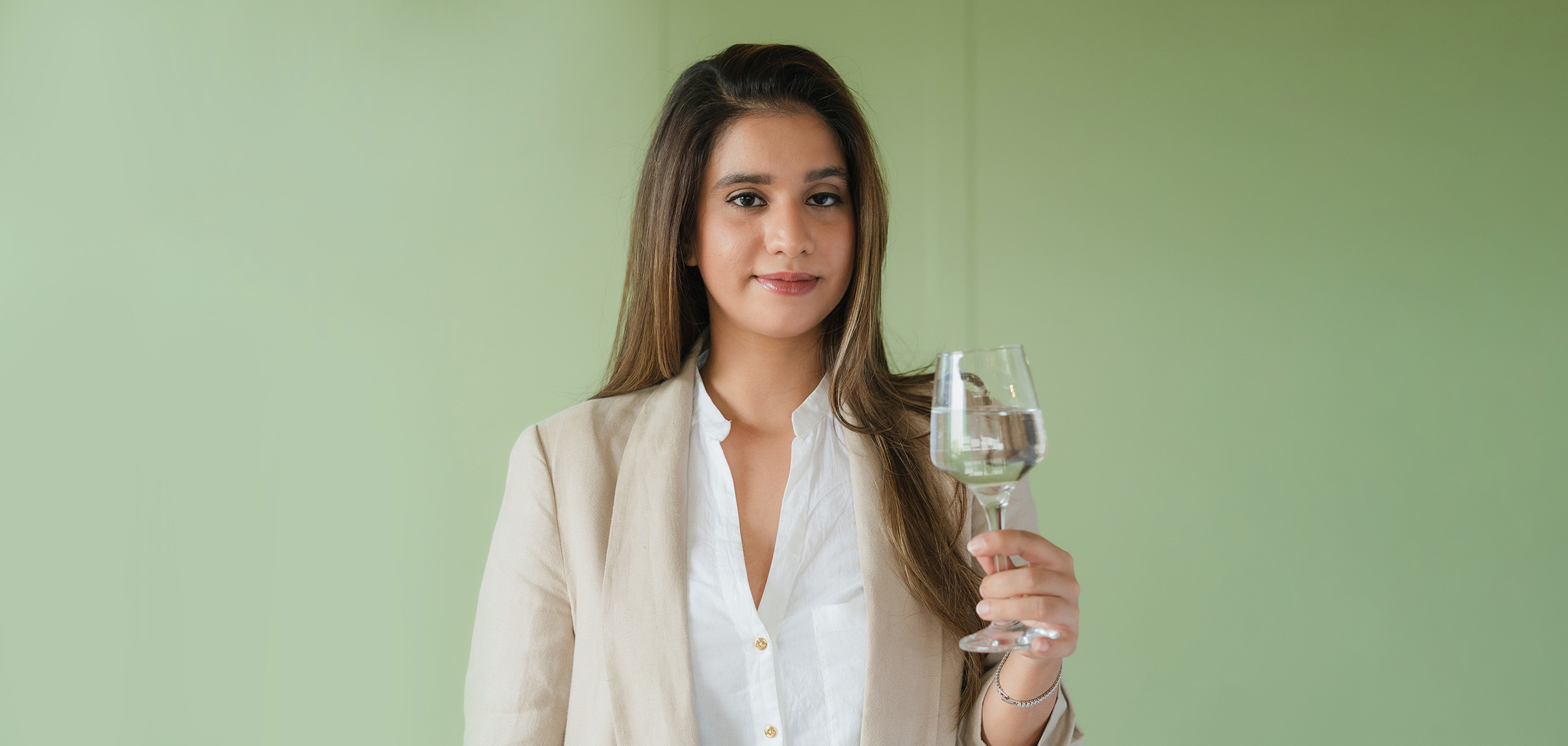 | | |
| --- | --- |
| Name | Avanti Mehta |
| Certification | Certified Water Sommelier-Fine Water Academy - Certificate, April 2022-1020 |
| Profession | Water Sommelier, Brand Manager and Creative Director |
| Services | Digital Advertising + Marketing, Water Advocacy, Water Tasting Events and Menus |
| Social Media Contact | |
| Website | Brand Owner & Watersommelier for Aava (aavawater.com) |
| Email | This email address is being protected from spambots. You need JavaScript enabled to view it.  |
| Languages spoken | English, Gujarati, and Hindi  |
| Location | Ahmedabad and Mumbai, India |
Biography
As one of India's first female water sommeliers, Avanti Mehta draws attention to the value of natural mineral water. In India,  the term "mineral water" is synonymous with packaged and purified RO waters that ironically have no minerals. There are only 30 Indian natural mineral water brands as of 2022, and Avanti believes we need to care more about what we drink if we care for the planet. 
Avanti's journey as a water sommelier began with her family business - Aava Natural Mineral Water. Aava has been internationally awarded and recognized as one of India's premium natural mineral water brands since 2005. Aava and her family's focus on ethical water sourcing, biodiversity conservation, and efficient recycling is what interested and inspired Avanti to become a water sommelier. During the Covid-19 pandemic, Avanti developed Aava's e-commerce channels with free home delivery in 29 states to ensure everyone has easy access to safe and healthy natural mineral water. Her background in advertising led her to launch the sustainable Aava Glass bottle range which is inspired by the indigenous flora and fauna found in its own bottling environment.  Avanti represents the next generation spotlighting the unique experiences associated with natural mineral water and its importance for wellness. Under her able guidance, the brand has also launched a Sparkling Water range, and today Aava is India's leading natural mineral water brand, with over 350,000 bottles served every day to consumers in premium hotels, airlines, hospitals, and restaurants. 
Avanti currently works out of Ahmedabad and Mumbai. Apart from representing Aava, Avanti is involved in raising awareness and advocating for conserving water sources, ecological biodiversity, and sustainable development. She also works with chefs and restaurants to curate unique fine dining experiences with natural mineral water.