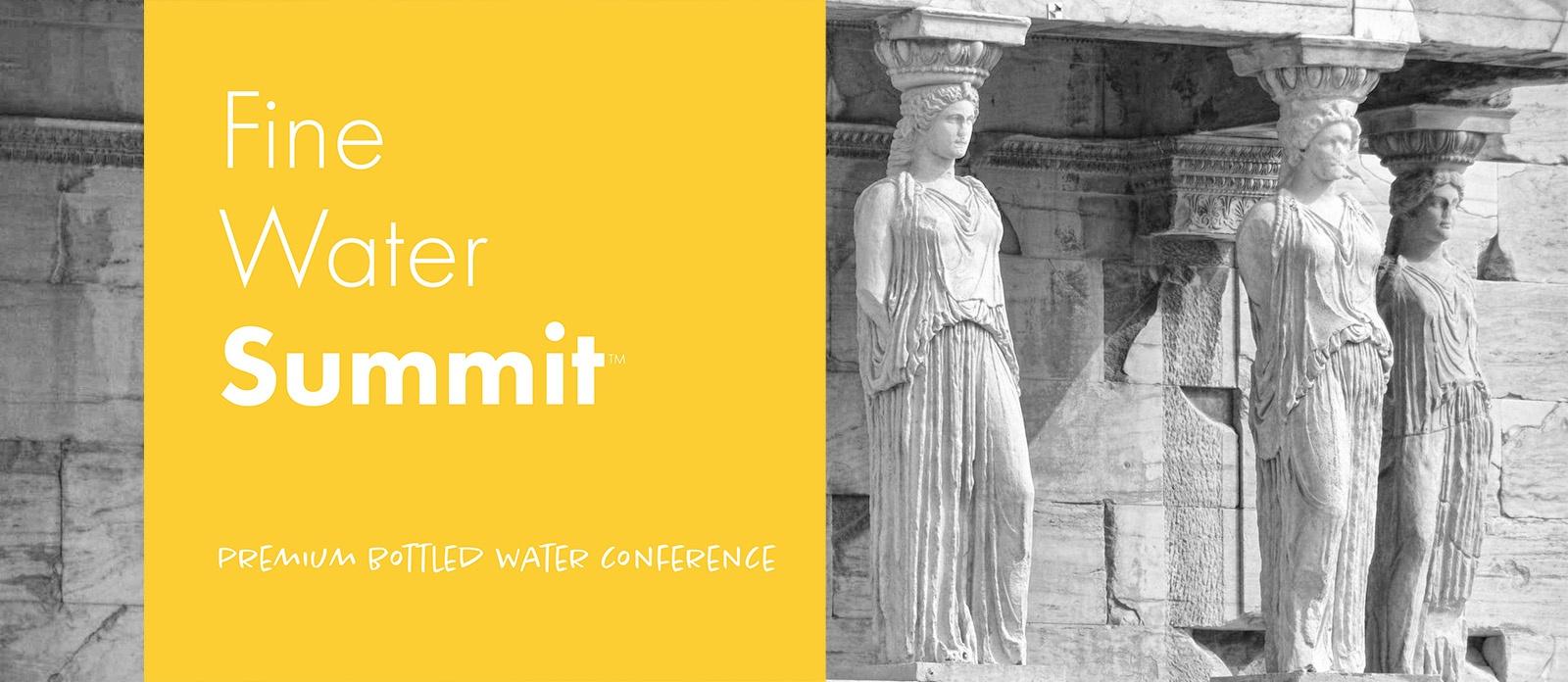 Athens, Greece, April 26 - 28
The 2023 Fine Water Summit will be held in Athens, Greece, on Thursday, April 27th, and Friday, 28th, at the Royal Olympic Hotel in conjunction with the 2023 TASTE & DESIGN AWARDS to be held on the 26th. 
After winning multiple awards in 2021 and 2022, Theoni invited the world of Premium Bottled Water to Greece and makes Athens the the center of Premium Bottled Water Category by bringing the TASTE & DESIGN AWARDS and the Fine Water Summit Conference to Athens in April 2023.
The overarching topic of the 2023 Fine Water Summit will be "Story Telling." The premium category does not sell water. It sells the story that "water is not just water" and is a natural product with a terroir that holds experiences and gives wellness. This story needs to be harmonized across brands, distributors, and water sommeliers to elevate the category and differentiate it from the commodity waters and process water brands. We will have presentations from Martin Riese on social media storytelling and Prof. Elena Berg on shaping the environmental story, as well as presentations and round table discussions with brands, portfolio distributors, and water sommeliers.
Private Group for Participants
Please join us at the Facebook group restricted for the participants of the Fine Water Summit 2023. We will use the group to communicate among the delegates. This is a private group but still, consider everything you post as a permanent part of the internet.
Register
The conference fee is $975 per person and includes a Water & Food Pairing Dinner experience with over 100 waters on the 26th and a business lunch and coffee break on the 27th. Please use the payment button below or email us at This email address is being protected from spambots. You need JavaScript enabled to view it., and we can send you an invoice and wire instructions.
The Royal Olympic Hotel (www.royalolympic.com) is a reasonably priced and eclectic business hotel in the best location to experience Athens, with the Pláka (old historical neighborhood), the Acropolis, the Temple of Zeus, the National Gardens, Hadrian's Arch, the Ancient Stadium, and Lycabettus Hill are at your doorsteps. 
We have negotiated a special conference room rate that includes breakfast, but we have only a short hold on the rooms, so please reserve early. If you book late, you will probably not secure a room, but many hotels are nearby.


Schedule
Wednesday, April 26th
10:00 TASTE & DESIGN AWARDS (Royal Olympic Hotel)
19:00 Award Ceremony & Food and Water Pairing Experience at Vassilenas Restaurant just 10 minutes taxi ride from the Royal Olympic. Vassilenas, Vrasida 13, Athina.
Thursday, April 27th
09:00     Opening Remarks & Welcome Message by Michael Mascha & DimitrisTselios
Story Telling:
09:20    Social Media | Martin Riese (USA)
09: 40   Geology and Hydrology | Antunes da Silva (Portugal)
10:00    The Label | Michael Tanousis (UK)
10:20    The Environment | Elena Berg (Paris)
10:40    Flavor and Taste | Michael Mascha (USA)
11:00    Success Story | Candice Jansen (South Africa) 
11:20    Discussion and Story Integration
12:00 Lunch

Global Portfolio Distribution:
13:00    Portfolio Distributor Presentations
Germany & UK | Fine Liquids
Salacious Drinks | USA
Aqua Amore | UK
OriginFloe | South Africa
 Nix Water | USA
Sommeleau | The Netherlands
The Water Sommelier | Singapore
Fonsapor |  Hong Kong
The Fine Water Company | South Africa
WodaModa | Poland
Acque di Lusso | Italy
Source to Bottle | USA
15:00 Coffee Break
15:30 Global Tasting Room Discussion
17:00 Conclusion

Friday, April 28th
09:00    The Fine Water Society | Michael Mascha
09:15    Water Menu | Christopher Goodrich
Water Brand Presentations:
09:30     Brands Elevator Pitch. 
Precisely 8 minutes or less "Elevator Pitch" presentation about the Story and Character of an individual brand. 
Thunderbird (Canada), Tradicional (Ecuador), Avaton (Greece), Jaure (Sweden), Wossa (Austria), Socoisani (Peru), Birriwa Mineral (Australia), Doubia (Greece),  ROI (Slovenia), Aquene Springs (USA), Beloka (Australia), ISKLD (Denmark), Perla Moldovai (Romania), Nyne (Paraguai), Theoni (Greece), and many more ....
11:30     Discussion | Martin Riese & Michael Mascha
12:00     Conclusion