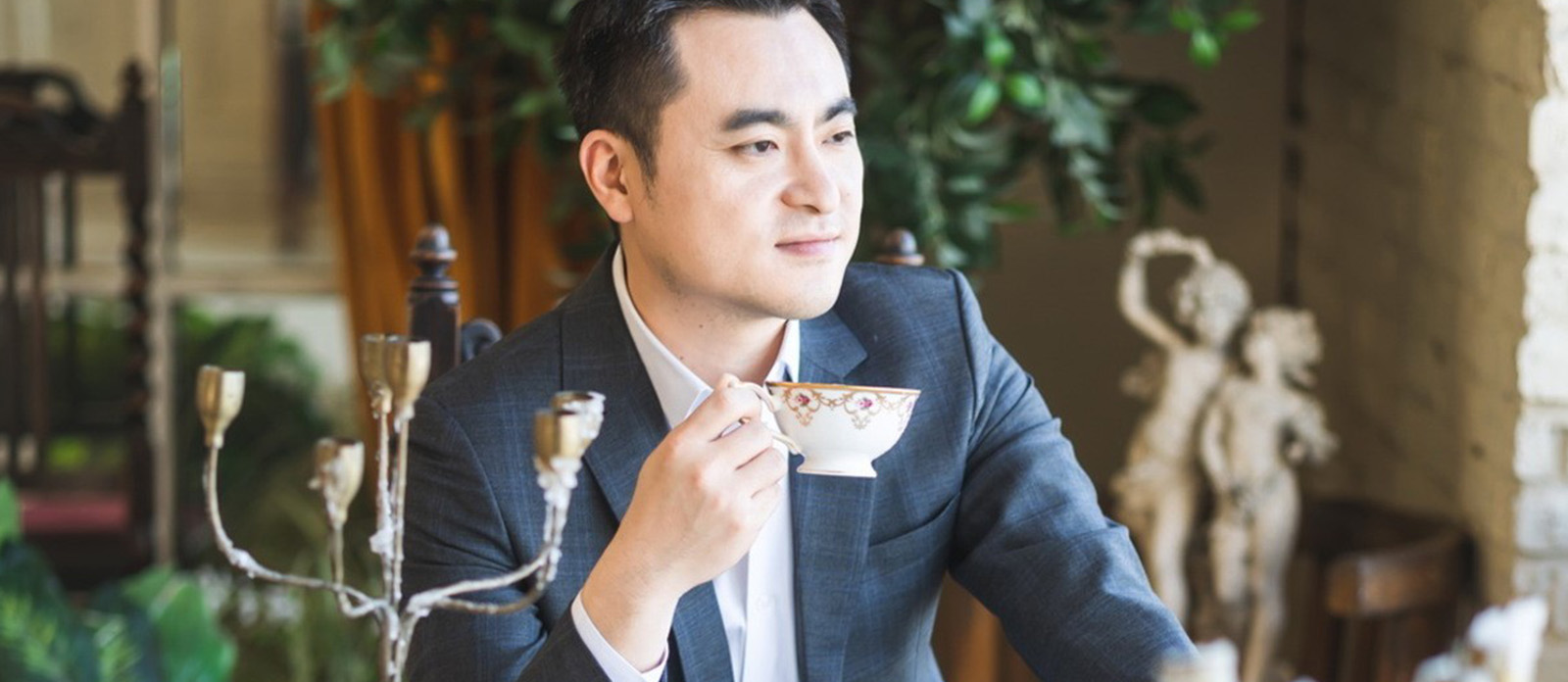 Name
Howard Hao-Chun Hsia
Certification

Water Sommelier, Doemens 
Water Sommelier Union Greater China Representative
Director & Lead Instructor of Doemens Water Sommelier Mandarin Program
Founder of Water Selection
Superintendent at Kai Ping Culinary School 
Executive Director Taiwan Sommelier Association



Profession
Services    Consulting Services, Education Services, Mineral Water Distribution Services. In aspects of Water Tasting, Sensory Evaluation, Water and Wine Pairing, Water and Food Pairing
Services
Water Tasting, Sensory Evaluation, Water and Tea Pairing, Water and
Food Pairing 
Social Media Contact
 
Website
waterselection.com
Email
This email address is being protected from spambots. You need JavaScript enabled to view it. 
Languages spoken
Mandarin, English
Location
Taipei, Taiwan
Biography
With a dual Master's degree​s​ in M.B.A. and Hospitality administration at UNLV and a Doctoral degree in Education at USC, Dr. Howard Hsia devoted his career as an educator and F&B personnel.  His expertise focuses on culinary curriculum innovation and development, teaching pedagogy, and research.  His work has led to the building a strong foundation for Kai Ping Culinary School education transformation.
Dr. Hsia has become one of the first certified water sommeliers in Taiwan since 2017, and immediately Dr. Hsia passionately promotes the awareness of water to benefit the Taiwan culinary/hospitality industry.  He founded Water Selection, a mineral water online distribution company, in 2018 and partnered with Doemens Academy to develop Water Sommelier Certification Mandarin Program, with the first cohort in 2019.​  
Dr. Hsia is deeply involved in the Taiwan chefs and sommeliers community to foster stronger ties by minimizing education-industry gaps.  He is motivated to continue to progress Taiwan's F&B industry standards, values and culture through quality education by bringing the world to Taiwan and Taiwan to the world.