Carpatina Water Analysis:
Balance
Classic
Virginality
Very Good
Minerality
High
Orientation
Acidic
Hardness
Very Hard
Vintage
 
Carbonation
 Natural
 
 
TDS
875 mg/l
ph factor
5.99
Hardness
758 mg/l
Nitrate
3 mg/l
Calcium
177 mg/l
Magnesium
79 mg/l
Sodium
33 mg/l
Potassium
8 mg/l
Silica
 
Bicarbonate
1037 mg/l
Sulfate
33 mg/l
Chloride
10 mg/l

Carpatina is a Member of the Fine Water Society
| | |
| --- | --- |
| Source: | Spring |
| Location: |   |
| Country of Origin: | Romania |
| Region: | Transylvania |
| Place: | Bicazu Ardelean |
| Established: | 1998 |
| Company: | CARPATINA BEVERAGES S.A. |
| Status: | Active |
| Web Site: |  www.carpatina.ro |
| phone: |   |
| email: | This email address is being protected from spambots. You need JavaScript enabled to view it. |
| Social Media: |   |
The Naturally Carbonated water and the Lightly Carbonated version of Carpatina come from an artesian source called Bicazu Aardelean, located in Transylvania, in the central group of the Oriental Carpathian Mountains.

Carpatina is synonymous with the Carpathian Mountains, a range of mountains forming an arc throughout Central and Eastern Europe, the third longest European mountain range (roughly 1 500 km), after the Urals at 2500 the Scandinavian Mountains at 1500 km.

The Carpathians provide habitat for the largest European populations of brown bears, wolves, chamois, and lynxes, with the highest
concentration in Romania and over one-third of all European plant species. The mountains and their foothills also have many thermal and mineral waters with Romania having one-third of the European total. Romania is likewise home to the second-largest surface of virgin forests in Europe after Russia totalling 250 000 hectares 65, most of them in the Carpathians, with the Southern Carpathians constituting Europe's largest unfragmented forest area.

Carpatina Still Natural Mineral Water comes from the Domogled spring, located in Băile Herculane resort, at the foot of the steep limestone mountains of Cerna. The spring was first established in 1892 by craftsmen from the Austro-Hungarian Empire. 
LOCATION
| Analysis (mg/l):
 pH 7.7, TDS 164, Calcium 56, Magnesium 4, Bicarbonates 165, Nitrates 4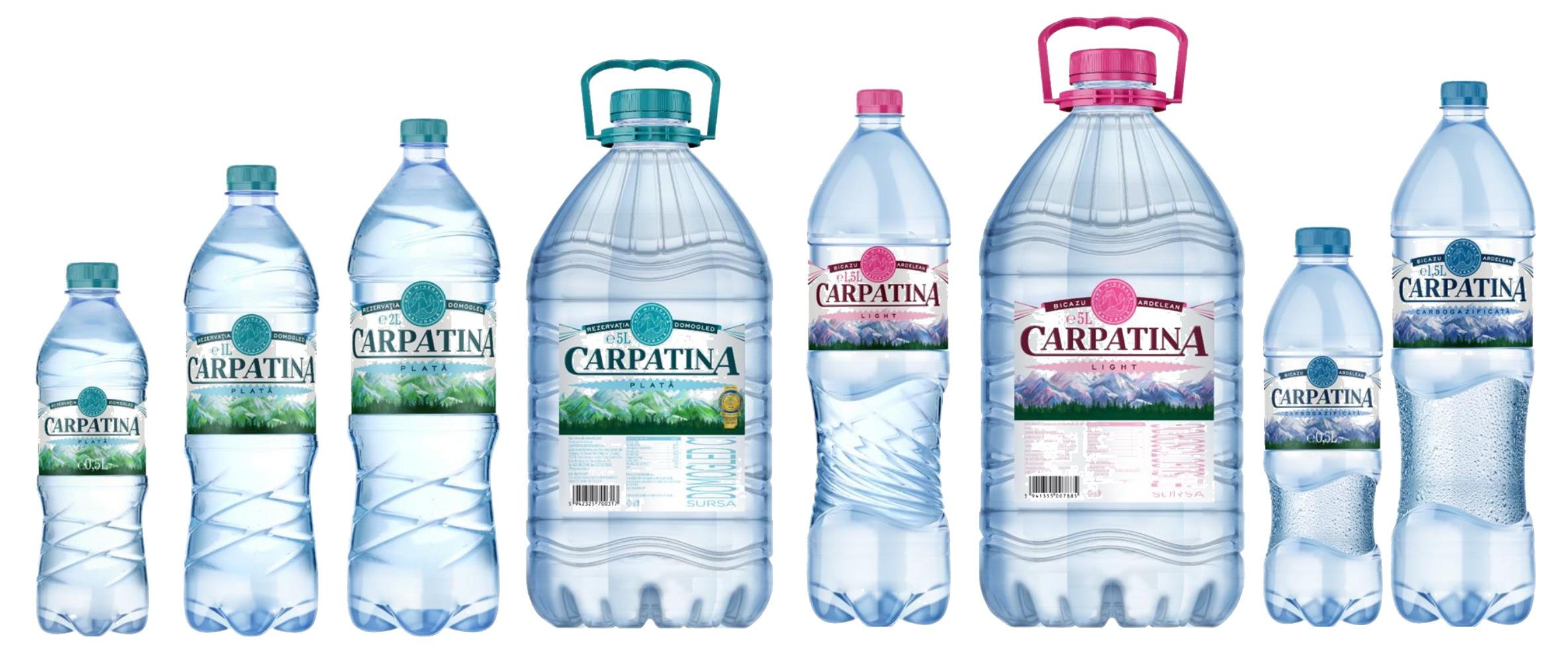 AWARDS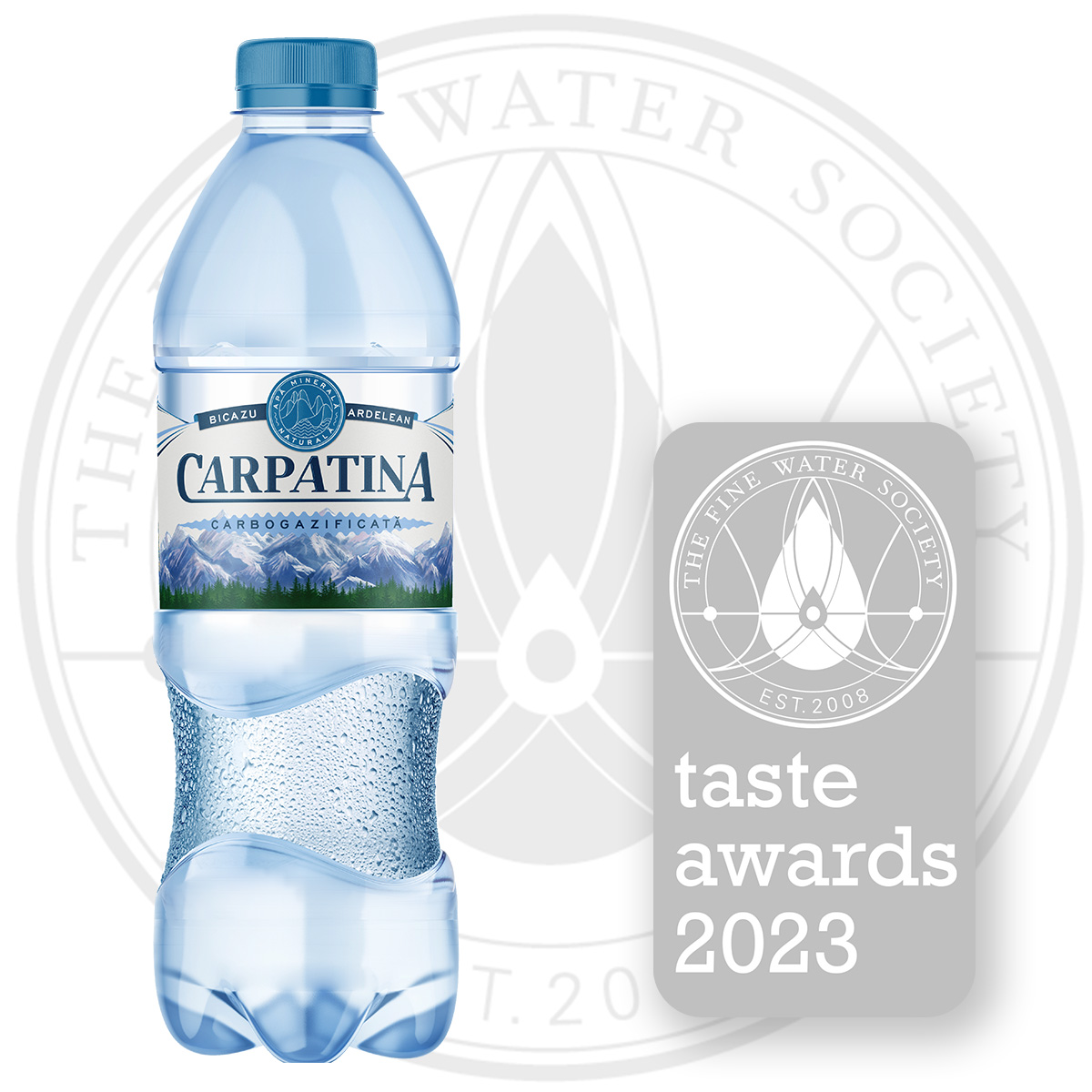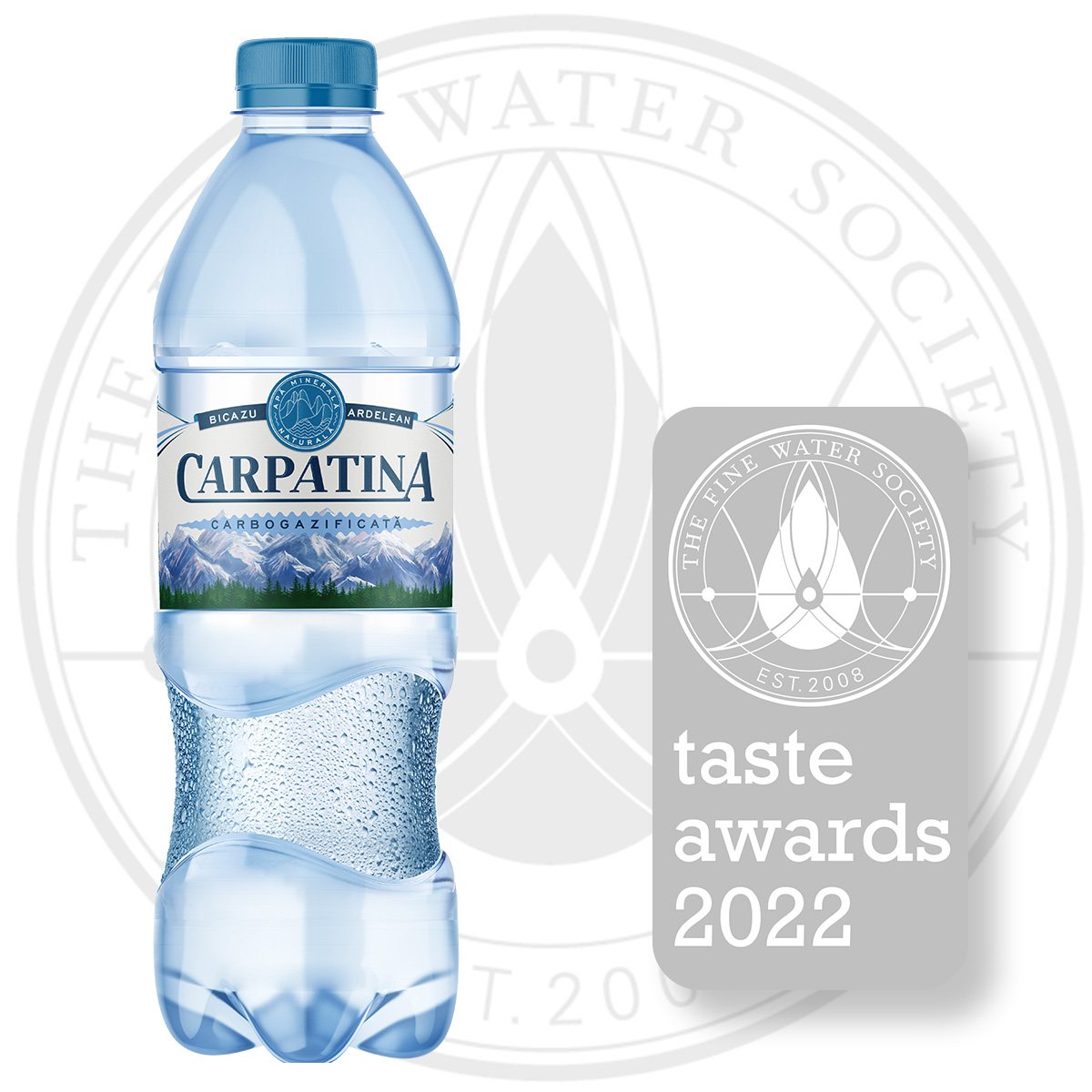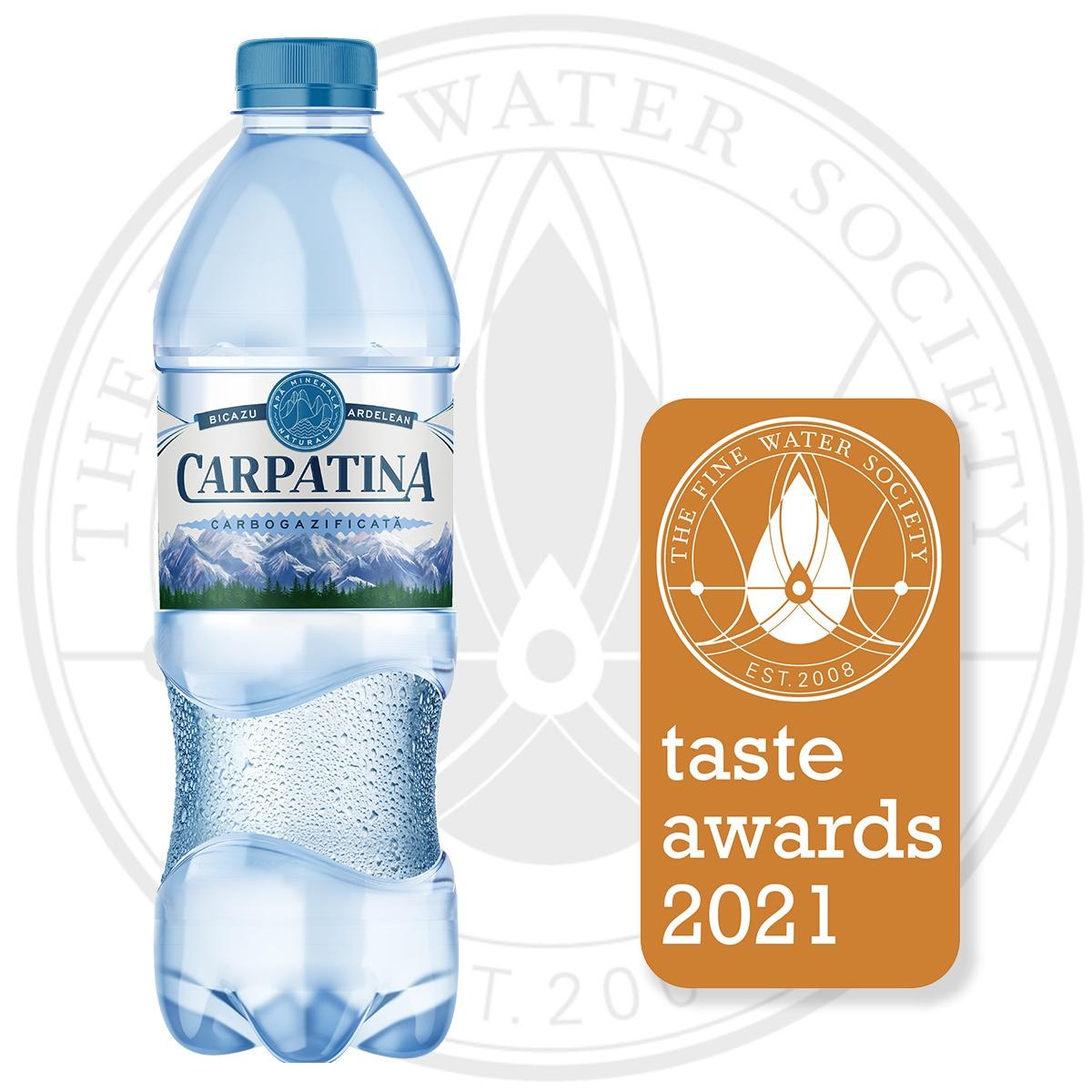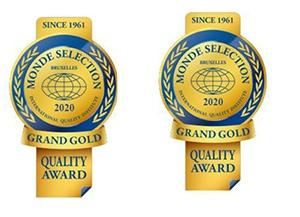 GRAND GOLD QUAllTY AWARD
by the Jury of the 59th World Selection 2020 of Beers, Waters and Soft Drinks