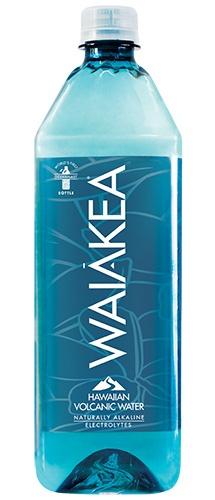 Waiākea Water Analysis:
Balance
Still
Virginality
Superior
Minerality
Low
Orientation
Hint of Sweet
Hardness
Slightly Hard
Vintage
 
Carbonation
 
 
 
TDS
82 mg/l
ph factor
7.8
Hardness
24 mg/l
Nitrate
0.43 mg/l
Calcium
7 mg/l
Magnesium
4 mg/l
Sodium
7 mg/l
Potassium
2 mg/l
Silica
44 mg/l
Bicarbonate
34 mg/l
Sulfate
4 mg/l
Chloride
ND

Waiākea is a Member of the Fine Water Society
| | |
| --- | --- |
| Source: | Artesian |
| Location: |   |
| Country of Origin: | USA |
| Region: | Big Island, Hawaii |
| Place: | Kea'au |
| Established: | 2012 |
| Company: | Waiakea Hawaiian Volcanic Water  |
| Status: | Active |
| Web Site: | www.waiakea.com |
| phone: | +1 855 924 2532 |
| email: | This email address is being protected from spambots. You need JavaScript enabled to view it. |
| Social Media: |      |
Waiākea Volcanic Water is sourced from one of the purest environments on Earth. Their deep well is located at the base of the active Mauna Loa volcano on the Big Island of Hawai'i. Waiakea originates as snowmelt and rain and filters through thousands of feet of porous lava rock, giving it naturally occurring essential minerals and an alkaline pH range of 7.6 - 8.2. Positioned 2,400 miles from the nearest industrial landmass and surrounded by 10 million square miles of ocean, this incredible environment and unique natural process gives Waiākea an award-winning tasting profile that has been embraced for its distinctive taste and terroir.
As industry leaders in sustainability, Waiākea is the first U.S. bottled water to be awarded CarbonNeutral certification and has reduced its emissions across their entire supply chain. They currently offer three types of sustainable packaging including Oceanplast™ (recycled ocean-bound plastic), 100% refillable aluminum, and large spouted boxes. This premium water brand prides itself with a triple bottom line where they focus on people and planet over profit.
Lastly, Waiākea has an award-winning Kōkua Initiative that impacts over 50,000 people in need throughout Hawai'i each year. Additionally, for every case sold, Waiākea donates a month's worth of clean water to people in water deprived regions of Africa through a partnership with Pump Aid.
Where to Buy
#FineWatersPairings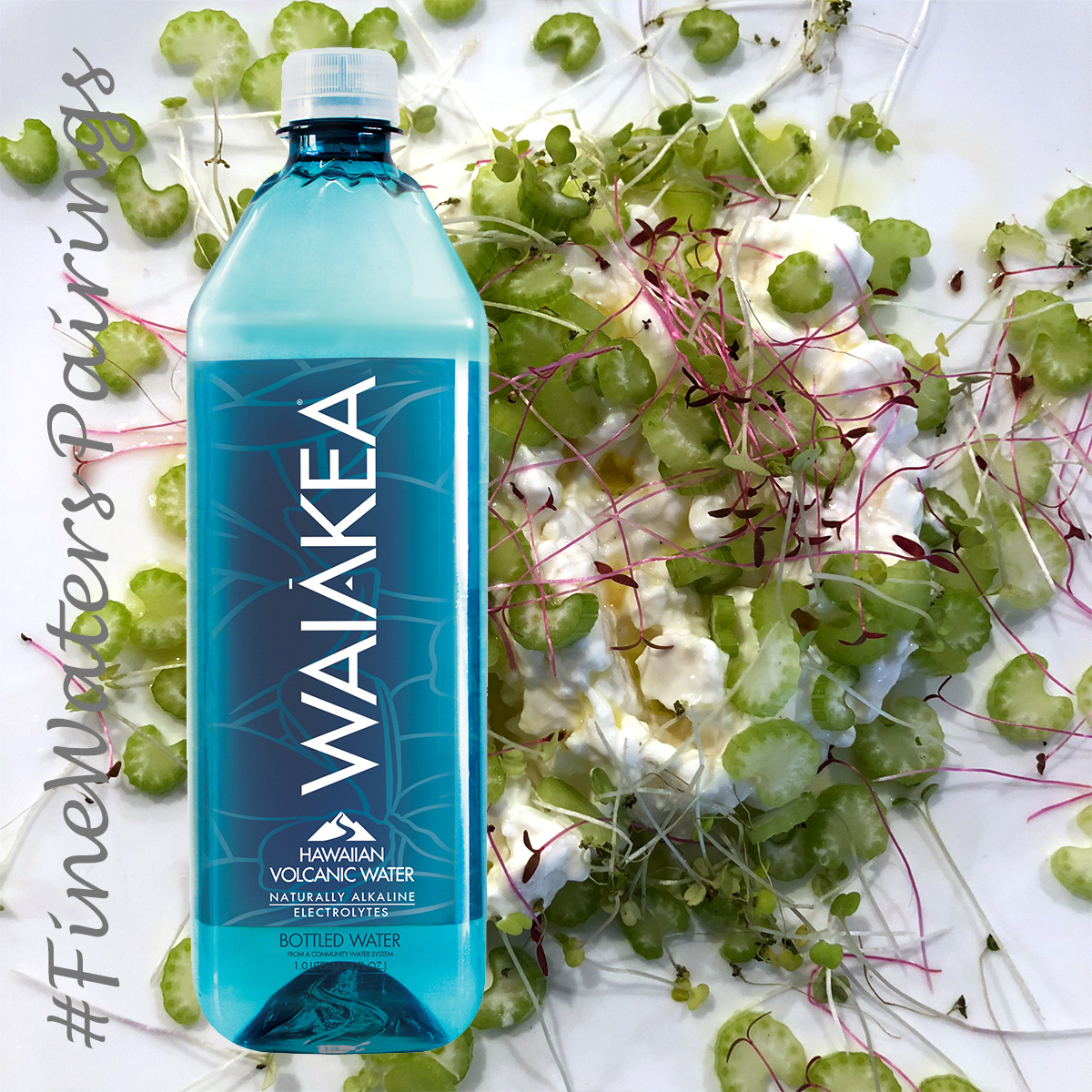 Quick homemade lunch consisting of artisanal large-curd cottage cheese, farm fresh celery, and micro-greens. Good olive oil and some balsamic vinegar. Easy but rewarding and best enjoyed with a rather soft, Low Minerality water like Waiākea.
Awards