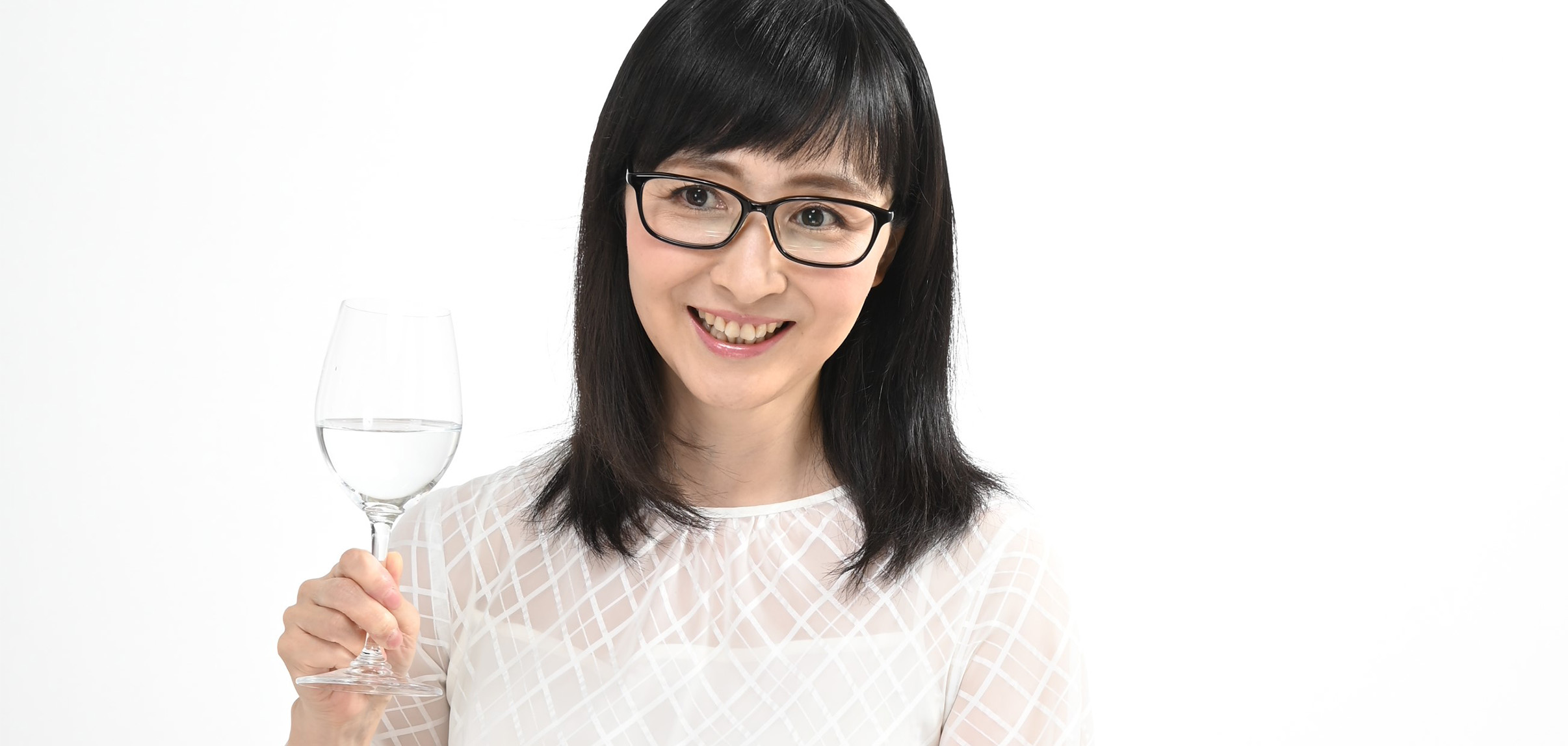 Name
Ruriko Suzuki
Certification

Certified Water Sommelier-Fine Water Academy - Certificate, April 2019-1002
Certified Aqua Sommelier-Japan Aqua Sommelier Association- Certificate, July 2008
Certified Aqua Sommelier Meister-Japan Aqua Sommelier Association- Certificate, May 2009 



Profession
Water Sommelier, Director, Japan Aqua Sommelier Association Aquademia (J.A.S.A) Chief Lecture
Services
Water tasting sessions, Water Tasting, Water Tasting Evaluation, speaking engagements, PR, 
Social Media Contact
Website
 
Email
This email address is being protected from spambots. You need JavaScript enabled to view it.
Languages spoken
Japanese, English
Location
Tokyo, Japan
Biography
Ruriko Suzuki previously worked as an anchor and program director for Japanese TV and radio stations. She later became interested in bottled water and water while managing an e-commerce website selling bottled water domestically and internationally. She has a keen sense of taste and soon became certified as an aqua sommelier in Japan. She has been using her previous job as an anchor to teach and give lectures.Aqua sommelier certification in Japan is mostly about learning how to drink water for health and beauty. Still, she was interested in pairing food with European bottled water, which is full of character.
Around the time she earned her aqua sommelier certification in Japan in 2008, she discovered the Fine Waters website and learned Michael's philosophy; when the Fine Water Academy started in 2019, she immediately became a student of Michael and Martin.
It is said that Japanese people these days are more health conscious and drink less alcohol than ever before. The Japanese diet has received so much attention that it has been listed as a World Heritage Site, which is why she wants to promote the pairing of food and water in Japan.
She is currently working closely with the FineLiquids community as a core member every month with other leading international water sommeliers and experts to feature many great waters around the world to tell consumers water is more than just water.