San Felipe Water Analysis:
Balance
Still
Virginality
Superior
Minerality
High
Orientation
Acidic
Hardness
Very Hard
Vintage
 
Carbonation
 
 
 
TDS
998 mg/l
ph factor
6
Hardness
637 mg/l
Nitrate
0.9 mg/l
Calcium
98 mg/l
Magnesium
98 mg/l
Sodium
170 mg/l
Potassium
10 mg/l
Silica
 
Bicarbonate
 
Sulfate
198 mg/l
Chloride
74 mg/l

San Felipe is a Member of the Fine Water Society
| | |
| --- | --- |
| Source: | Spring |
| Location: |   |
| Country of Origin: | Ecuador |
| Region: | Cotopaxi |
| Place: | Latacunga |
| Established: | 1928 |
| Company: | Fuentes San Felipe S.A |
| Status: | Active |
| Web Site: | www.fuentesanfelipe.com |
| phone: | +593 998 938 297 |
| email: | This email address is being protected from spambots. You need JavaScript enabled to view it. |
| Social Media: |   |
In 1928, Eloy Alberto Sánchez Cañas acquired the land where the mineral water sources are located, in the area of San Felipe, in Latacunga, Cotopaxi province. With a vision of the future. he initiates the bottling of the water from the cherished spring in green and brown bottles, with simple paper labels. The bottles were packed in jute bags and distributed on wheelbarrows to the households in Latacungueñas. The first bottling machinery that was from Germany and it was hand-operated. The water is still to this day bottled at the source.
Through the following years, the design and shape of the bottles changed according to the trends of the time and so did the machinery, which little by little was automated. Fuentes San Felipe is a purely family company, incorporated in 1991 and the company and San Felipe water company is a symbol of tradition in Cotopaxi.
Fuentes San Felipe currently has 45 employees and 45 distributors, with a variety of products ranging from still and sparkling water in various presentations, including returnable and disposable containers. 
As a recent development, the brand has ventured into soft drinks with the Felipín brand.
Awards: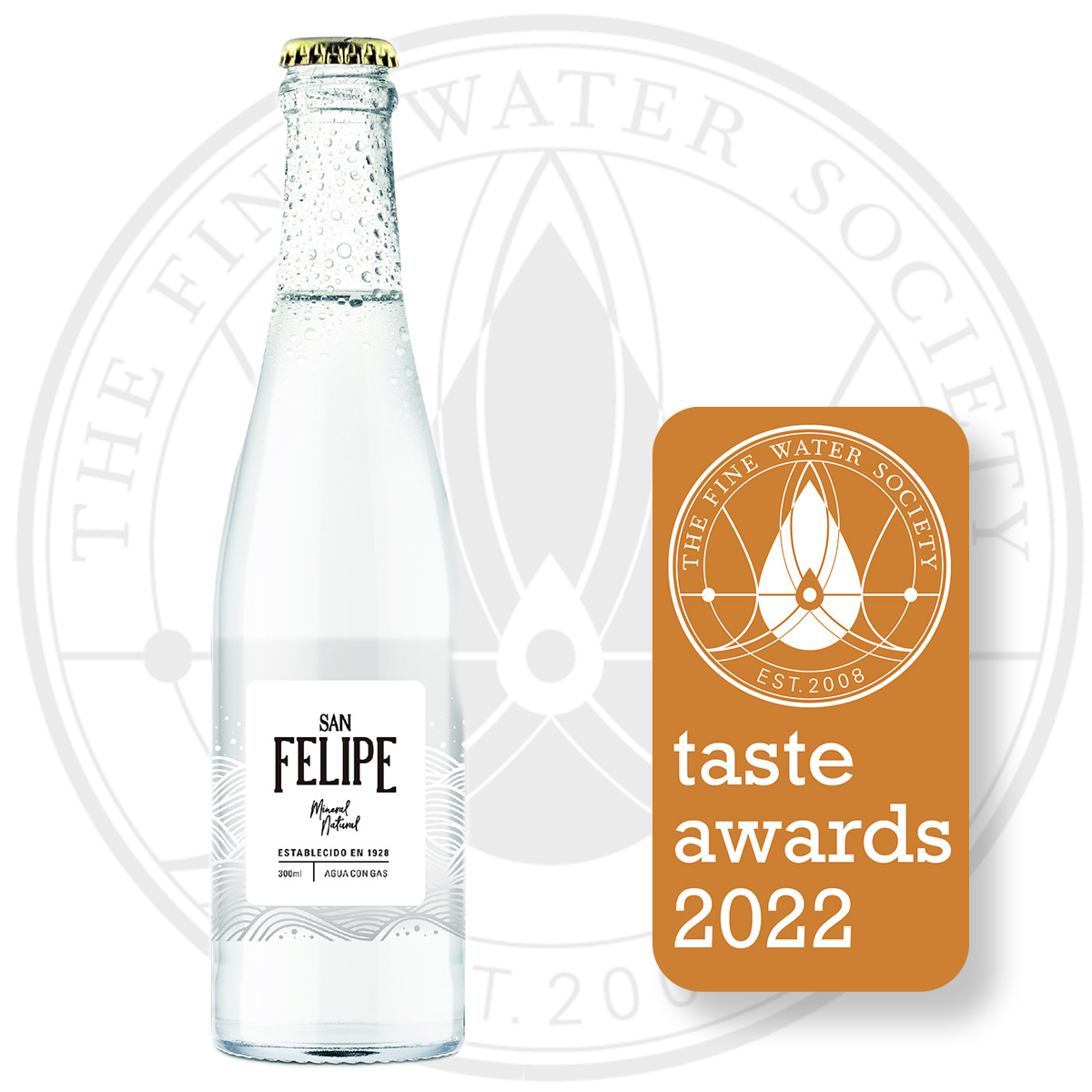 Premio Especial Feria Exposición del Centro Agricola de Latacunga- Noviembre 1954.
Premio al Mérito Laboral otorgado por el Ministerio de Trabajo y Recursos Humanos- Septiembre 2001.
Premio Especial Feria Exposición del Centro Agrícola de Latacunga- Noviembre 2002.
Reconocimiento por la brillante trayectoria empresarial y contribución al adelanto provincial, otorgado por el Consejo Provincial de Cotopaxi – 2003.
Premio Ekos, Mejor mediana empresa en la categoría bebidas 2013.
Premio Ekos, Mejor mediana empresa en la categoría bebidas 2014.
Medalla de Oro al sabor y calidad del Producto otorgado por Monde Selection de Bélgica, año 2015.
Condecoración Luigi Ripalda Bonilla otorgada por el Municipio de Latacunga, al desarrollo de la provincia- Noviembre 2016.
Gold Award for the taste and quality Monde Selection Belgium 2015
Superior Taste Award 2022 Brusells – Belgium.