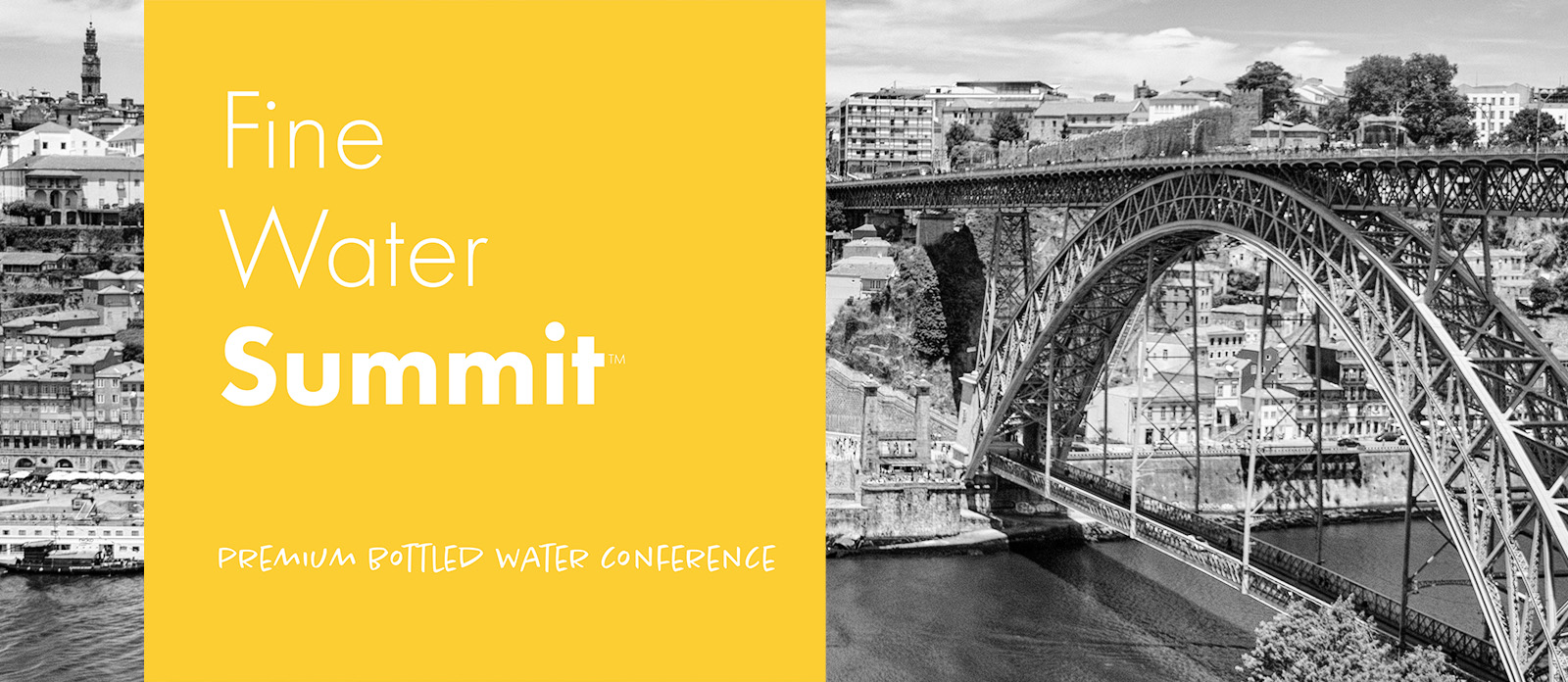 Located an hour east of Porto, Vidago Palace which initially opened in 1910 has undergone extensive reconstruction and refurbishment over the last four years. The building''s history, architectural heritage and beauty have been preserved and enhanced with the best facilities of the 21st Century. Newly reopened, Vidago Palace reclaims it place among the great European historical resorts.
The Third Fine Water Summit, this time in Vidago, Portugal, will give us all an opportunity to better understand our industries possibilities and challenges. This years Summit will focus on the rise and fall of the environmentalist campaign against bottled water and a global messaging position as well as new technologies and the science of bottled water health claims with presentation from medical researchers and geologists. To round out the program we will Q&A successful brands and enjoy news/gossip from our industry.
The event is designed as a forum to network between brands, distributors and people involved in the Premium Bottled Water industry.


March 24th, 2011
7 pm - Cocktail Reception
8 pm - Gala Dinner
March 25th, 2011
7 - 8:45 am - Breakfast
Session 1: 9 - 9:50 am
The Premium Bottled Water Category | Michael Mascha, FineWaters
Defining the category of premium bottled and defending it in against the backlash building a coherent and uniform global portfolio answer. A simple five step process to success. Q&A session.
Session 2: 10 - 10:50 am  
Bottled Water and the Environment | Jan Bender, Fine Water Society
A close look at the current state of the discussion arround Bottled water and the environment.
Session 3: 11 - 11:50 am
Social Media and Technology as Part of the Brand Communication | Michael Mark, Iskilde
A look into the cutting edge of utilizing technology, social media and the web to create, communicate and advance brand visibility. Q&A session.
12:30 - 1:30 pm - Lunch
Session 4: 2 - 2:50 pm
Selling the Experience of Bottled Water | Steve Rowe, Wawali
Case Studies of brands and distributors that have successful been able to sell the story of the water. Q&A session.
Session 5: 3 - 3:50 pm
Clinical Hydrology | Prof. Luis Cardoso Oliveira, Portugal
Using water as treatment in a clinical context and the evolution of the concept of a spa in Europe.
4 - 4:30 pm - Coffee
Session 6:  4:30 - 5:30 pm
Bottled Water: Science of Nutritional Health Claims | Dr. Tiago Brandao, Dr Maria Joao Martins and Dr. A. Rosario Monteiro
The promises and pitfalls of bottled water health claims and the nutritional context of mineral and carbonation. An eye opening session conducted by a leading nutrition expert focusing on water in an nutritional and epicurean context. Q&A session.
5:30 - 6:30 pm - General discussion and closing remarks
8 - 10 pm - Work Dinner 
3 groups will form for discussing different topics over dinner in an extended, relaxing and probably slightly intoxicated atmosphere as this is one of the worlds oldest wine regions.
March 26th
7 - 8:45 am - Breakfast
Session 7:  9 - 9:50 am 
Fine Water Society | Jan Bender, Michael Mascha, Steve Rowe
Planning & housekeeping session to wrap up current Summit and plan the Summit in 2012. Coordinating events of the Fine Water Society for the upcomming 12 months.
Excursion: 10 - 12:00 am
Pedras Salgadas Spa | Andre Jacques, Unicer Bebidas
Visit of the historic source and spa in Pedras Salgadas and the Pedras botteling plant. Sponsored by UNICER.