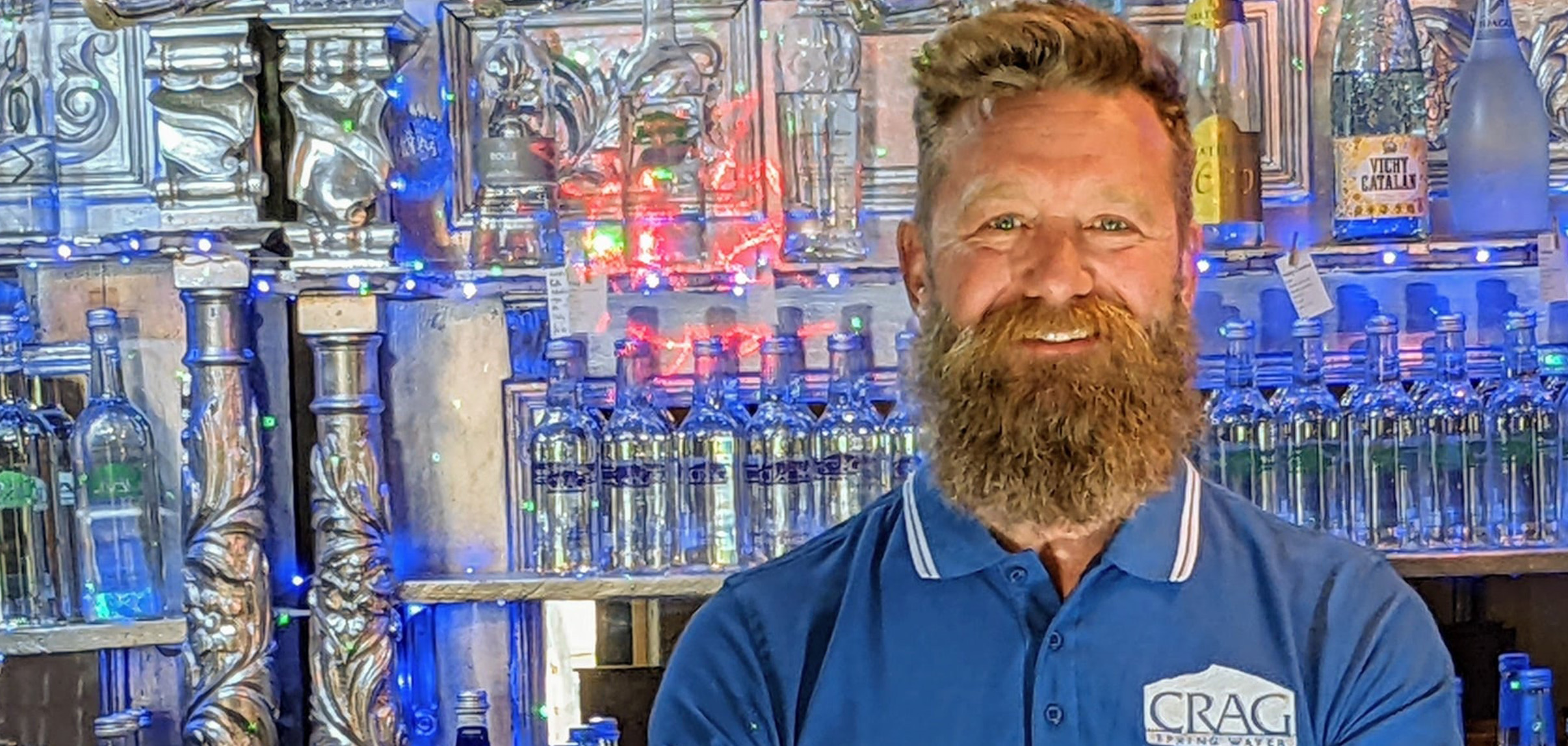 | | |
| --- | --- |
| Name | Doran Binder |
| Certification | Certified Water Sommelier-Fine Water Academy - Certificate, April 2022-1015 |
| Profession | Company Director, Founder Crag Spring water, Owner of the only water bar in the UK |
| Services | Water tasting events, Water Menus for restaurants |
| Social Media Contact |         |
| Website | Brand Owner & Watersommelier for Crag Spring Water (cragspringwater.co.uk) |
| Email | This email address is being protected from spambots. You need JavaScript enabled to view it. |
| Languages spoken | English |
| Location | Wildboarclough, Peak District National Park, UK |
Biography
My journey is and will always be the highlight of my life. I didn't know there was a conversation to be had about water until..............
Crag Spring water, Wildboarclough, Peak District, was discovered by Doran Binder in 2017 by accident. The discovery was due to the Crag Inn having to undergo annual testing on the water to ensure it was safe for public consumption. The first words in the meeting from Richard Taylor started a journey that nobody expected, including Doran.  "Do you know how good your water is, mate?" The answer was no. Richard explained that he had been drilling water for 40 years and that Crag Spring water was the best he had ever drilled anywhere in the world by a mile. Richard continued there is nothing geologically to indicate water of this quality in this area, as the local geology does not produce good water; however, Richard explained that when the borehole was drilled, it hit a vein of liquid gold by complete luck. The water was tested for 12 months and certified as Spring water in 2018.

Crag Spring water is only available in reusable glass bottles, which are collected, washed, and reused, this simple operation is the most environmentally friendly way we currently have of providing our water to a local customer base.