ROI Water Analysis:
Balance
Light
Virginality
Superior
Minerality
Very High
Orientation
Neutral
Hardness
Very Hard
Vintage
3,400 Years
Carbonation
Natural
 
 
TDS
7,481 mg/l
ph factor
6.8
Hardness
6,725 mg/l
Nitrate
< 1 mg/l
Calcium
610 mg/l
Magnesium
1,300 mg/l
Sodium
1,600 mg/l
Potassium
24 mg/l
Silica
86 mg/l
Bicarbonate
7,700 mg/l
Sulfate
2,100 mg/l
Chloride
83 mg/l

ROI is a Member of the Fine Water Society
| | |
| --- | --- |
| Source: | Spring |
| Location: | |
| Country of Origin: | Slovenia |
| Region: | Lower Styria |
| Place: | Rogaška Slatina |
| Established: | 2011 (1647) |
| Company: | ROI Rogaška d.o.o. |
| Status: | Active |
| Web Site: | www.roiwater.com |
| phone: | +386 3 811 4006 |
| email: | This email address is being protected from spambots. You need JavaScript enabled to view it. |
| Social Media: |   |
The source is situated in the middle of unspoiled nature, in Rogaška Slatina and according to the legend, ROI's spring was created by the Greek mythological winged horse Pegasus. Legend has it that Pegasus, instructed by Apollo, struck his hoof to the earth at Rogaška and opened up the Roitschocrene spring and Apollo said: "Hereby lies the source of health and the true power of the gods. Instead of Hippocrene, drink Roitschocrene from the spring in front of you." What sprung forth was one of the world's most magnesium-rich mineral waters.
The springs is situated in the middle of the most tectonically diverse areas in the world, featuring three regional faults Alps, Dinaric Alps, Pannonia Basin and the oldest rock layer is probably about 285 million years old. Radio carbon dating puts the age of Rogaška ROI water at about 8,000 years and the naturally carbonated water rises to the surface without the aid of pumps, as it is driven by the carbon dioxide present within it.
ROI was founded in 1647 and took inspiration from the water's unique, centuries-old history and the legend of Pegasus. Reinterpreting its classical bottle and naming it in a contemporary manner.
#FineWatersPairings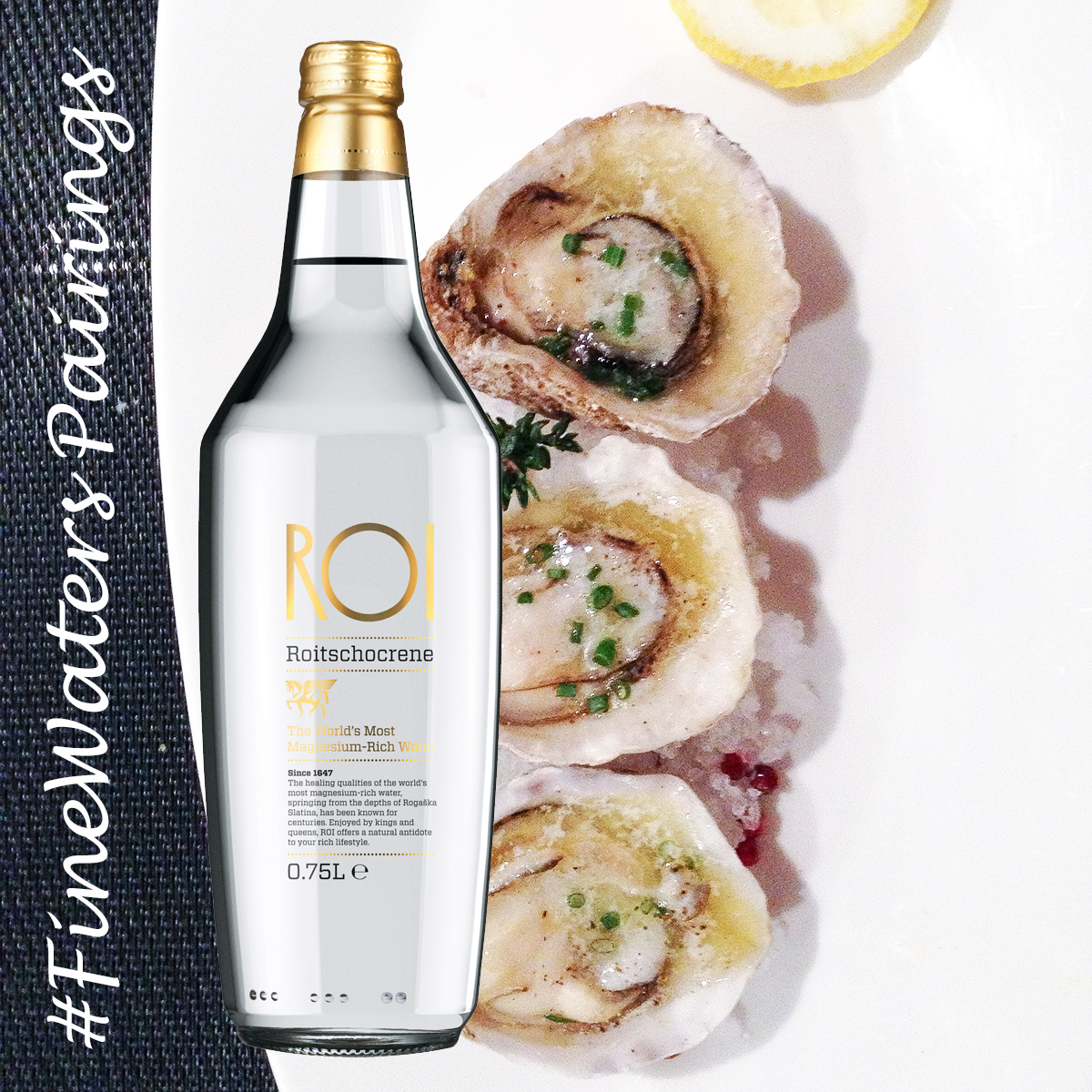 MATCH or CONTRAST the dish. It gives chefs and sommeliers a new tool to create experiences for the diner. A classic contrast for the delicate flavor of oysters is a big bold Very High Minerality water with natural carbonation like ROI #roitschocrene. It's like eating the oyster in a frothy ocean.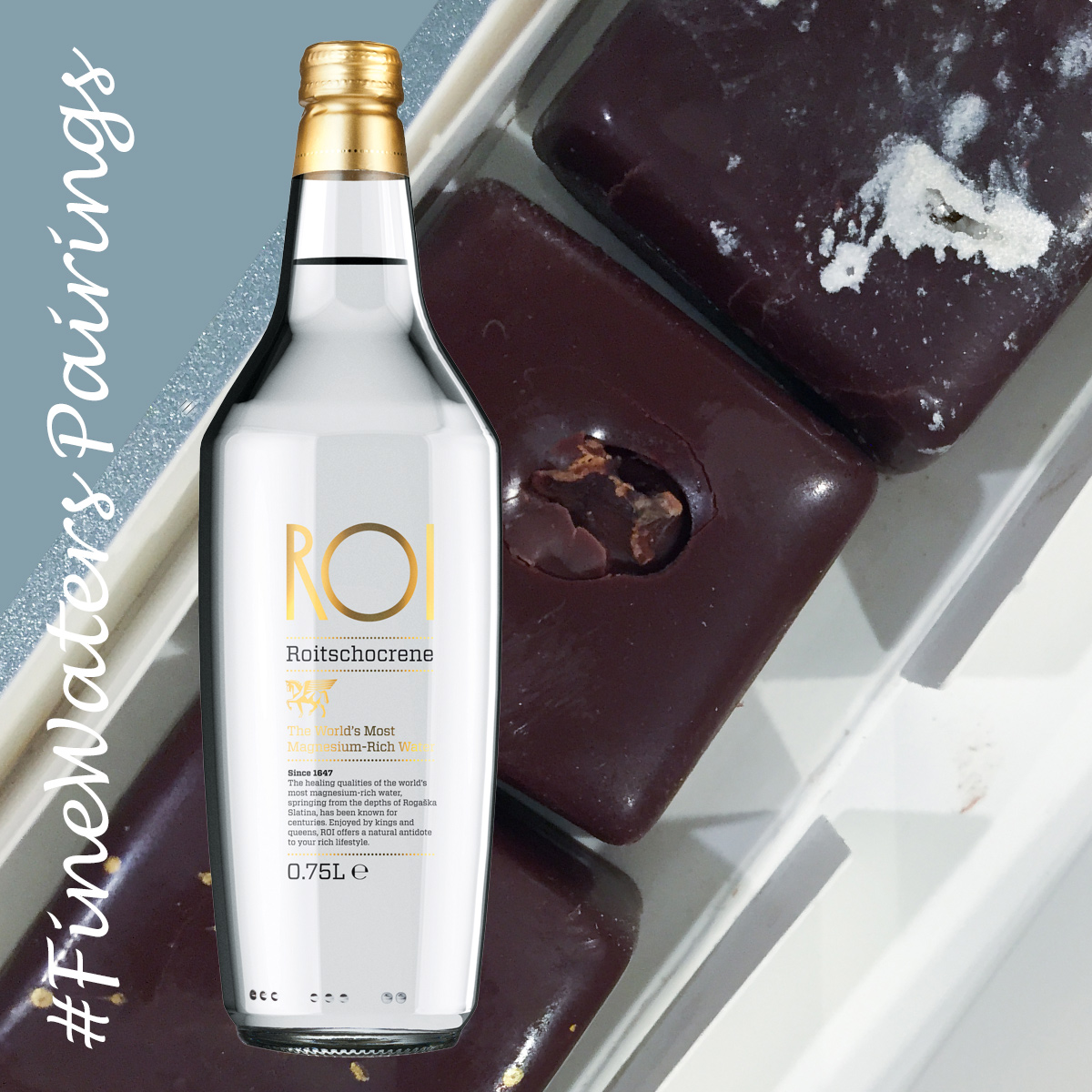 Chocolate made with Premium Water instead of milk/cream. Peter Svenningsen of Svenningsen - The Nordic Chocolatier uses water to make extraordinary ganaches that let the chocolate taste pure and bright. The 3 pieces here are made with different waters. ROI, Iskilde, and Svalbardi ....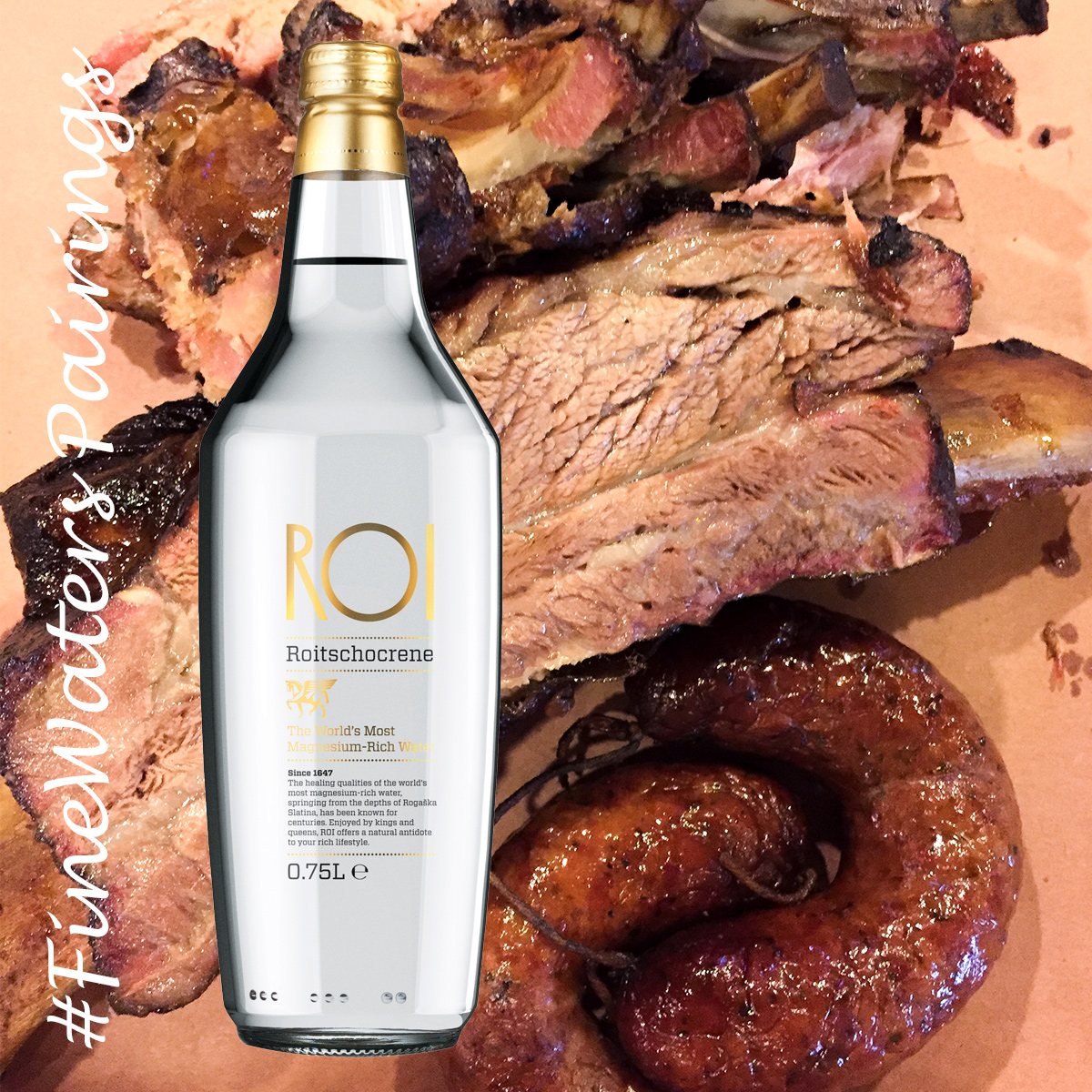 Deeply satisfying Texas style BBQ with its smoky and fatty flavors requires a big water to stand up to the power of the dish. Few waters can match the punch of ROI with its Very High Minerality (TDS 7.500mg/l) contrasted with the soft natural carbonation that magically cuts through the fat of this delight.
Awards