VEEN Water Analysis:
Balance
Still & Effervescent
Virginality
Superior
Minerality
Super Low
Orientation
Acidic
Hardness
Soft
Vintage
Very Young
Carbonation
Added
 
 
TDS
17.22 mg/l
ph factor
6.6
Hardness
8.7 mg/l
Nitrate
0.15 mg/l
Calcium
2.4 mg/l
Magnesium
0.67 mg/l
Sodium
1.9 mg/l
Potassium
1 mg/l
Silica
11 mg/l
Bicarbonate
1 mg/l
Sulfate
3.9 mg/l
Chloride
0.7 mg/l

VEEN is a Member of the Fine Water Society
| | |
| --- | --- |
| Source: | Spring |
| Location: | |
| Country of Origin: | Finland |
| Region: | Lapland |
| Place: | Tengelio |
| Established: | 2007 |
| Company: | VEEN Waters Finland Ltd. |
| Status: | Active |
| Web Site: | www.veenwaters.com |
| phone: | +358 44 5684134 |
| email: | This email address is being protected from spambots. You need JavaScript enabled to view it. |
| Social Media: |      |
VEEN's smooth spring waters originate from the Arctic wilderness of Finnish Lapland in the Konisaajo spring area of Northern Finland. VEEN Water's free flowing spring was found in the 1950's in an area, which is one of the least populated in Europe. The water filters through hills and sandy terrain. The water is bottled at its source and it is lifted from the spring at 3-4 degrees centigrade.
VEEN Smooth Spring Waters come in two varities:
Still Smooth Spring Water and Effervescent which is the Gentle Sparkling Water.  Both products are bottled exclusively in glass in the multiple award winning VEEN Wave bottles in 660ml and 330ml sizes.
#FineWatersPairings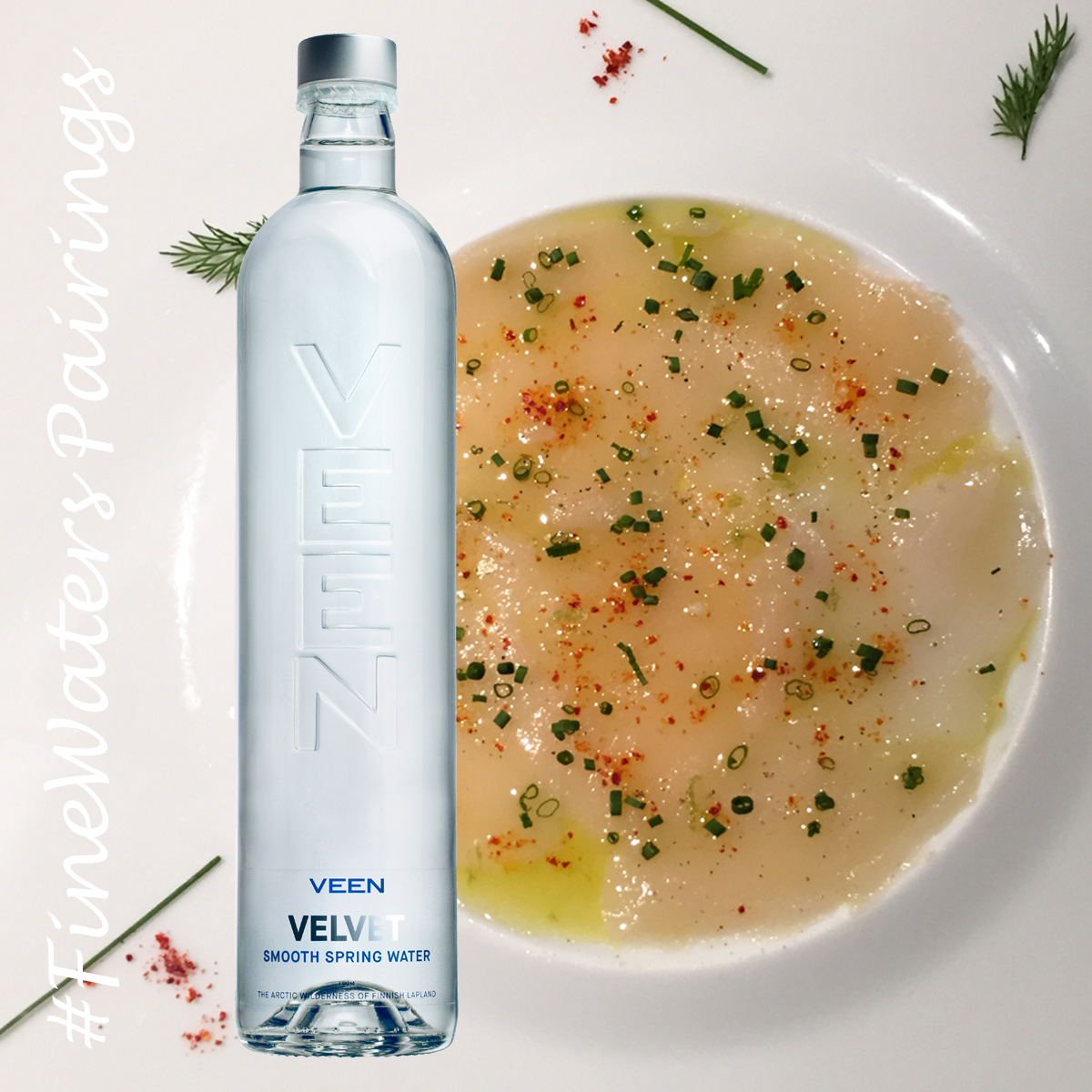 Scallop Carpaccio with lemon vinaigrette by Chef Joel Robuchon is no casual affair. I want to taste the sweet almost creamy Scallops without any distraction. A Super Low Minerality still water like Veen Velvet in an elegant bottle seems just the right water for such an affair.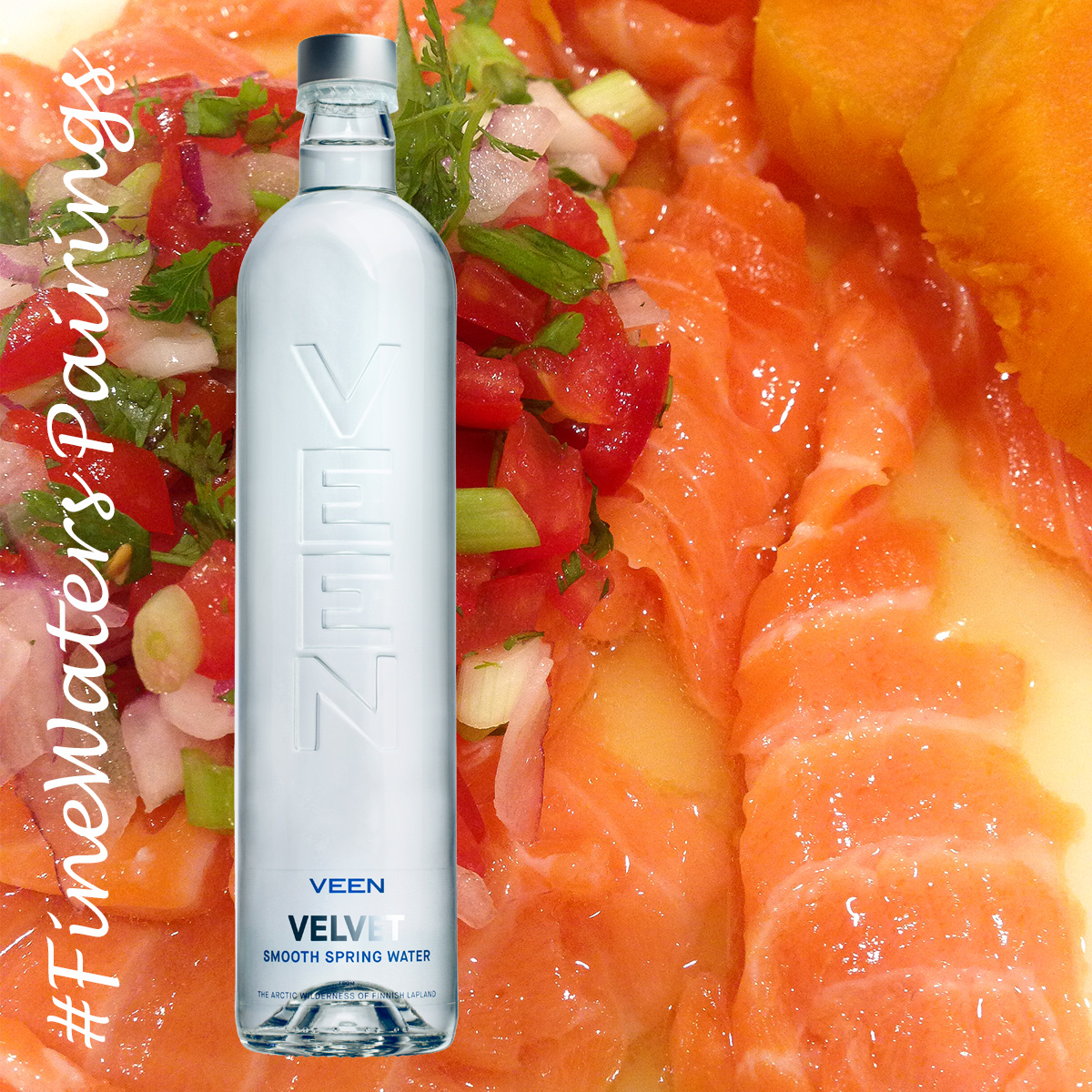 Homemade Peruvian style ceviche with Leche de tigre, or tiger's milk, a Peruvian term for the citrus-based marinade that cures the seafood in a ceviche. Minimal exposure of the belly meat from this King Salmon to the Leche de tigre ensures an only lightly cured dish. Because of this I would prefer a super low minerality water like Veen Velvet (still) or Veen Effervescent with super fine bubbles.
Awards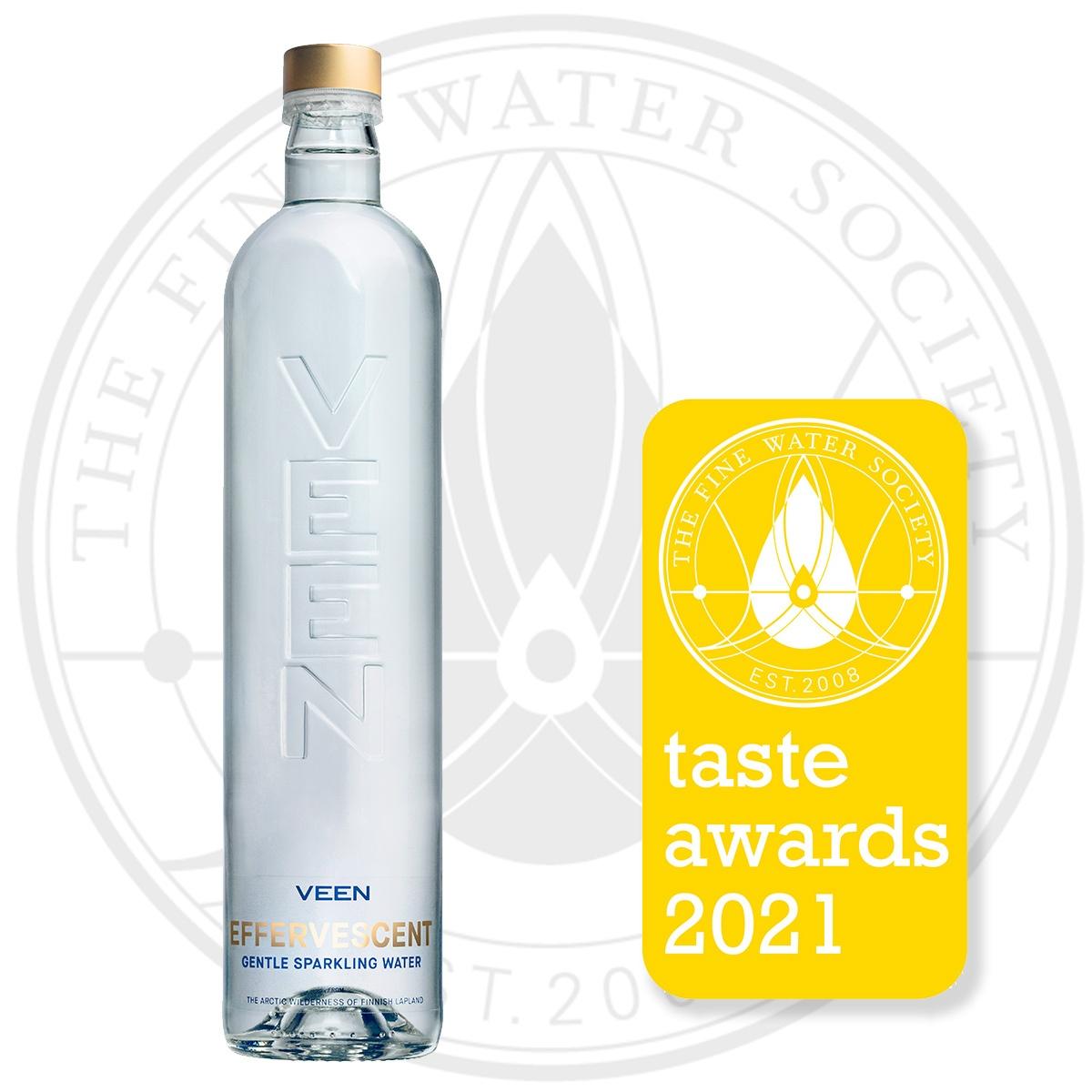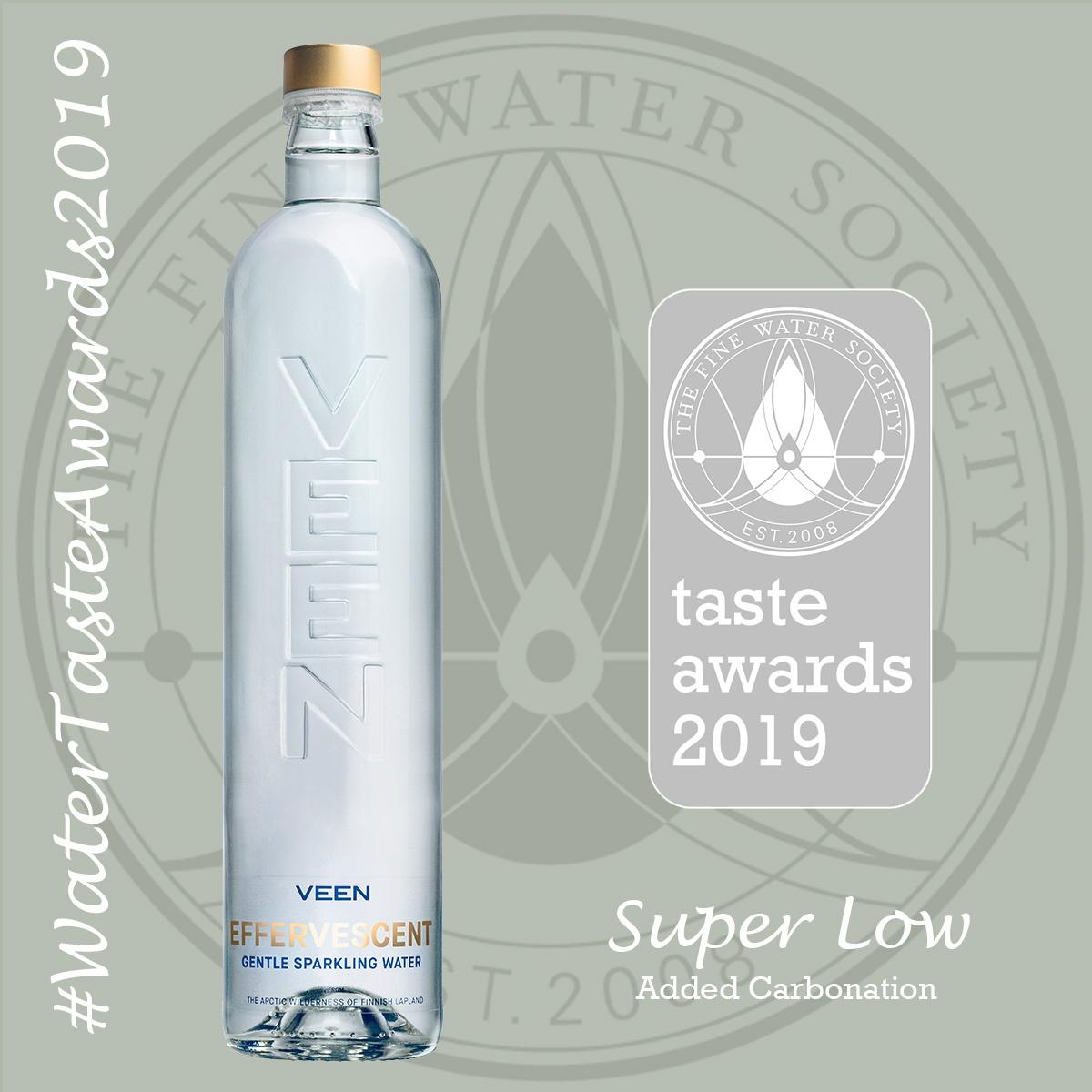 Gold at the 1st Gourmet Waters International Contest AVPA – Paris, France 2017
VEEN Velvet was awarded the Gold in the category of Light Still Waters.
VEEN Effervescent received a Gourmet Medal in the Light Sparkling Water category.
In the Best Design category, the VEEN Wave bottle was awarded the Gold for Best Design.


---