Svalbarði Water Analysis:
Balance
Still
Virginality
Superior
Minerality
Very Low
Orientation
Acidic
Hardness
Soft
Vintage
up to 4,000 Years
Carbonation
 
 
 
TDS
21 mg/l
ph factor
6
Hardness
1 mg/l
Nitrate
0.03 mg/l
Calcium
0.4 mg/l
Magnesium
0.08 mg/l
Sodium
0.6 mg/l
Potassium
0.06 mg/l
Silica
 
Bicarbonate
2 mg/l
Sulfate
0.2 mg/l
Chloride
 

Svalbarði is a Member of the Fine Water Society
| | |
| --- | --- |
| Source: | Icberg |
| Location: |   |
| Country of Origin: | Norway |
| Region: | Svalbard Archipelago |
| Place: | Longyearbyen |
| Established: | 2015 |
| Company: | Svalbardi AS |
| Status: | Active |
| Web Site: | www.svalbardi.com |
| phone: |   |
| email: | This email address is being protected from spambots. You need JavaScript enabled to view it. |
| Social Media: |    |
Svalbard is one of Europe's last great wildernesses, inhabited by more polar bears than people. It is located in the Arctic Ocean between 74°and 81°north latitude, 1000 kilometers from the North Pole. The archipelago is 60% covered by glaciers.
Svalbarði is harvested from icebergs freshly calved off glaciers in the remote fjords surrounding the archipelago. This pristine ice, locked up for millennia and fresh as the day it fell as snow, is captured during its brief few months of life before it melts forever.
Obtaining the water requires an arctic expedition. A search of up to a week at sea is conducted to find the right ice in sufficiently safe conditions. Individual iceberg pieces are carefully selected for the right properties, then manually lifted from the water by a specially equipped vessel. The ice is then brought back to the arctic outpost of Longyearbyen where it is melted and bottled.
The bottle is a gift in its own right, designed to enhance any environment. Made from premium extra flint glass reflective of the source ice, and a wood cap in the image of rare arctic driftwood. The design stands out in fine dining environments, showing itself both on par with and distinct from other premium beverages. Suitable for display, it also has a lovely presence when used in social gatherings and makes a lovely gift for those seeking the finest rarities.
Svalbarði utilizes icebergs which would otherwise be wasted melting into the sea. All operations are carbon neutral, the bottle is recyclable, and the wooden cap is sourced from sustainable forests. With climate records going back over a century, Svalbard is one of the world's most important locations for global warming research. A percentage of the sale of every bottle is donated to support polar and climate research.
As a small, privately-owned boutique brand, we take pride in bringing our passion for epicurean waters and Svalbard directly to our exclusive clientele. Join us in experiencing the taste of snow in air from the icebergs of Svalbard.
#FineWatersPairings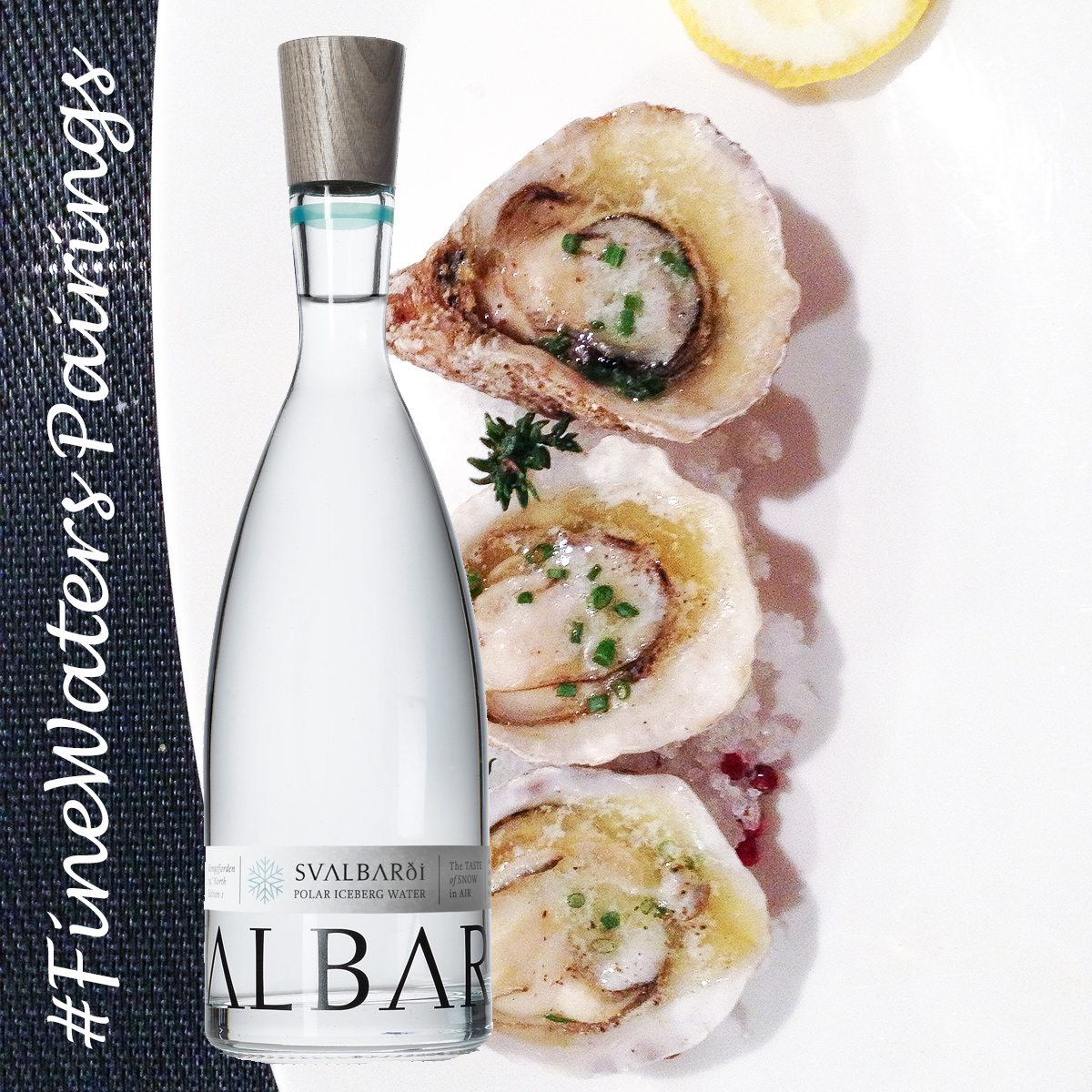 MATCH or CONTRAST the dish. It gives chefs and sommeliers a new tool to create experiences for the diner. A classic match for oysters is a soft, neutral and light Super Low Minerality water like Svalbardi.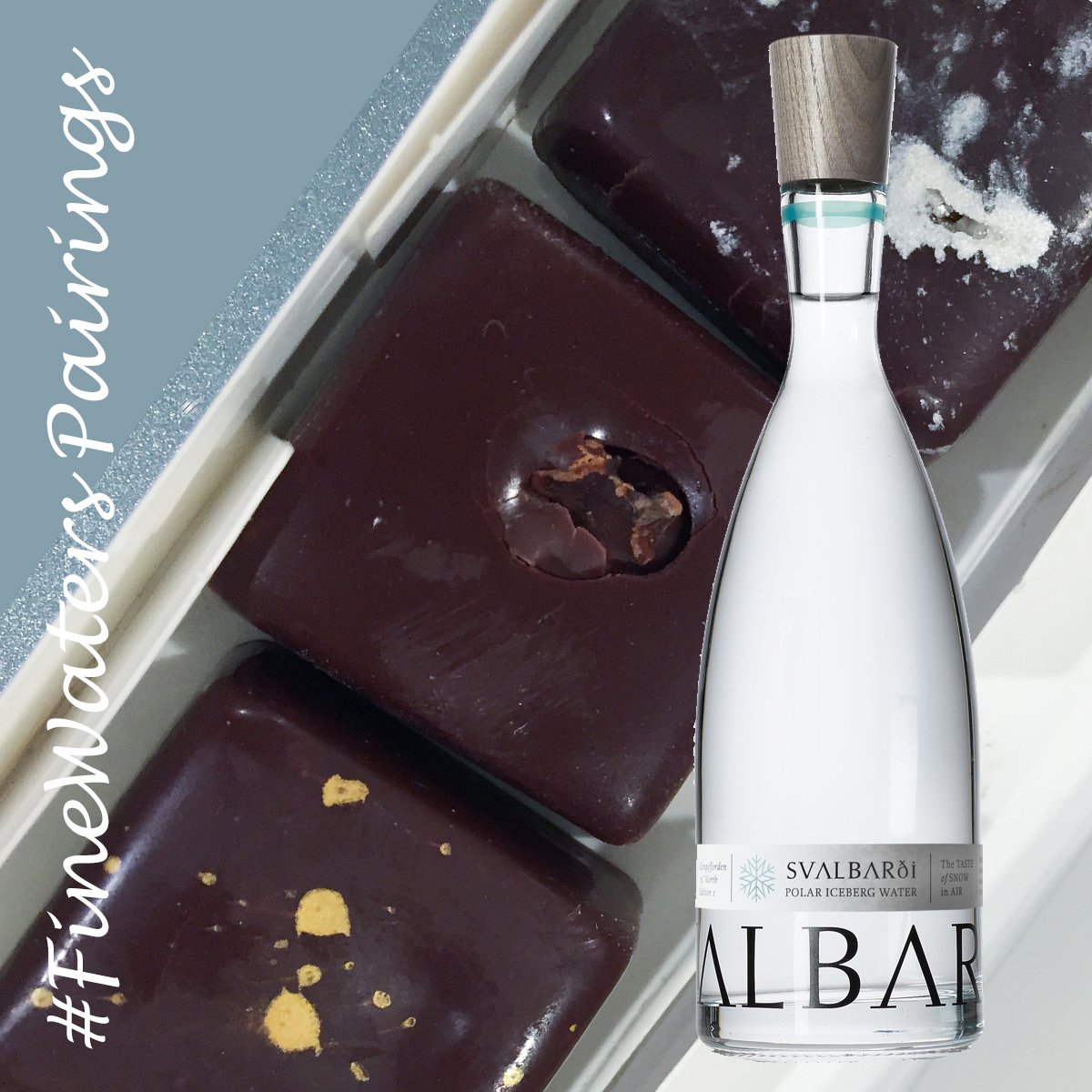 Chocolate made with Premium Water instead of milk/cream. Peter Svenningsen of Svenningsen - The Nordic Chocolatier uses water to make extraordinary ganaches that let the chocolate taste pure and bright. The 3 pieces here are made with different waters. ROI, Iskilde, and Svalbardi ....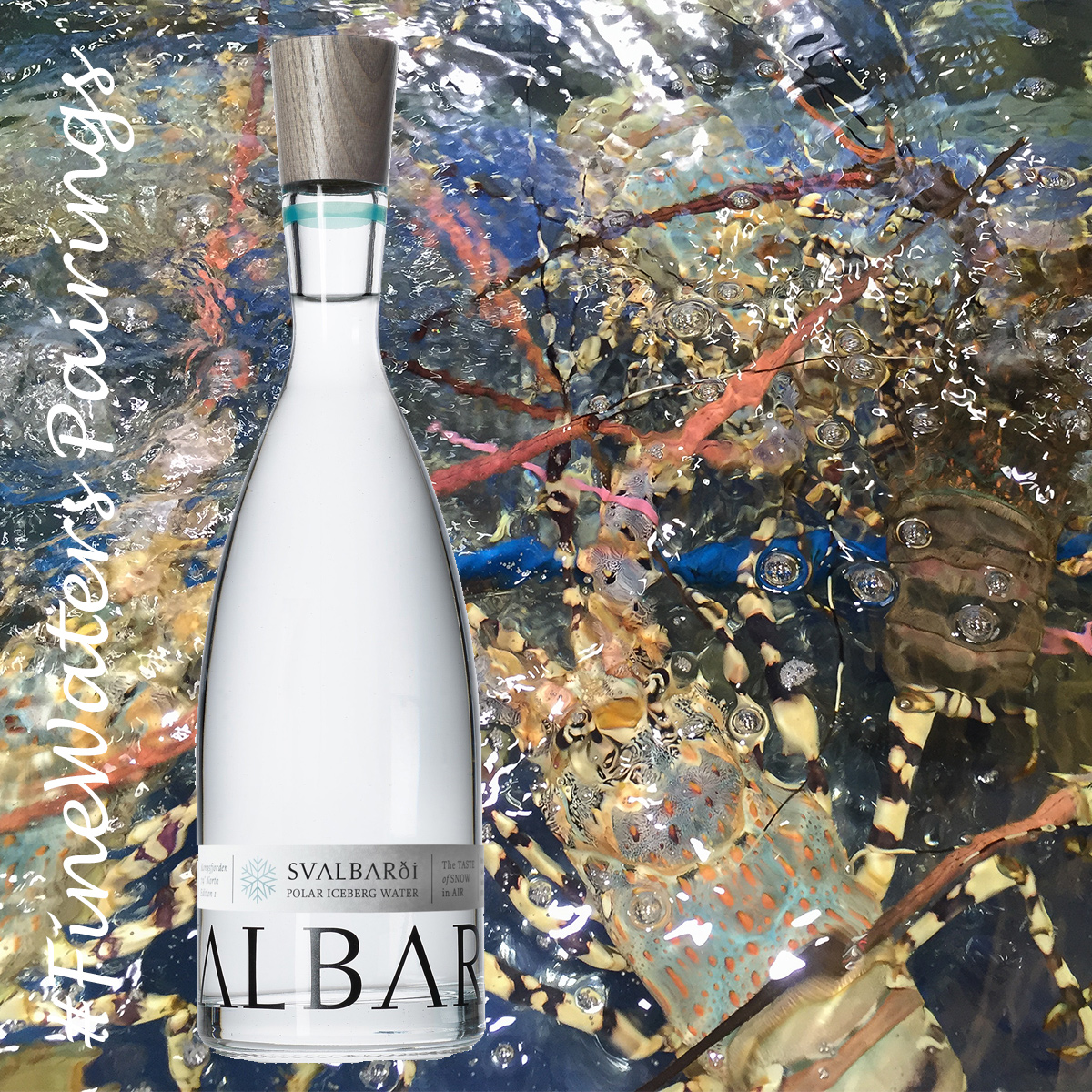 I like this image as it shows the clear water in a fish tank filled with spiny lobsters in Guangzhou indicating the care that is taken with ones food. Lobster is a luxury dish and I prefer it just steamed to reveal the sweetness of the crustacean. I would also like to have a luxury water in any lobster celebration. A water like Svalbardi has the presence on the table as well as a soft, neutral super low minerality taste perfect for such an event.