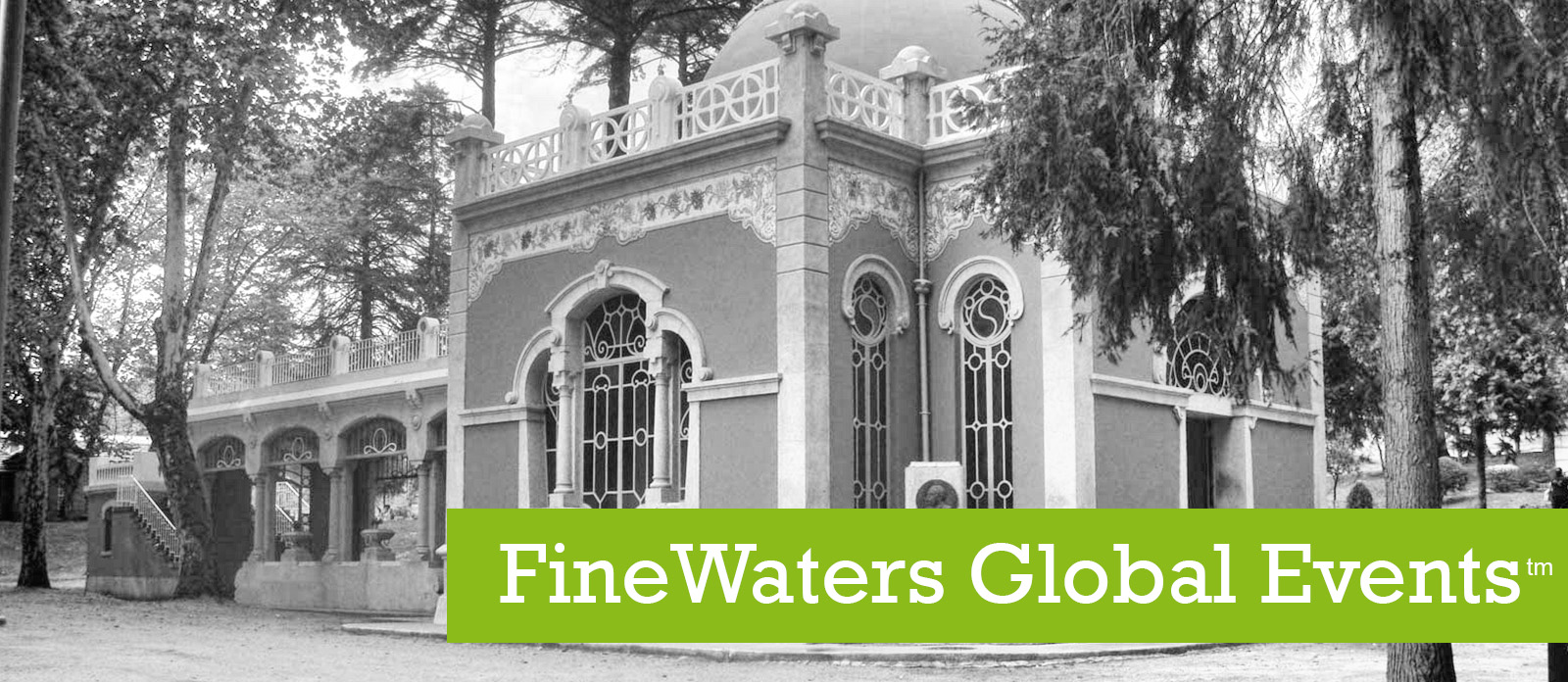 The curative powers of the waters have been awarded prizes in Madrid, Paris, Vienna, and Rio de Janeiro World Expositions in 1876 to 1889 and the towns became a favorite playground of the aristocracy and the wealthy.
The Belle Epoque Palace build for King Manuel II in Vidago was to be inaugurated on October 6th 1910.
Unfortunately for the King, Portugal became a Republic the day before in a coup and he had to exile to Great Britain. As a consequence he never got to enjoy the palace and it became the Vidago Palace Hotel. Exactly 100 years after the original inauguration date, a completely renovated and upgraded Vidago Palace Hotel & Spa was opened to the public.
Well known Portuguese architect Alvaro Siza Vieira created the spa and club house and Jose Pedro Vieira and Diogo Rosa oversaw the renovation of the hotel, focusing on preserving the Belle Epoque architecture but bringing the facilities to a 21st Century level. The result is a chic 70 room hotel & spa with 20 ultra modern treatment rooms utilizing the famous onsite mineral water source. The park surrounding the Palace dates back to the beginning of the 20th century and allows visitors to relax along shady pathways.
One can also sample Vidago mineral water from its original source by visiting the "Trinkhalle" like it was custom 100 years ago A deep aquifer with water about 200 years old reaches close to the earth crust and the interaction creates the very rare naturally carbonated waters. When tasting a the source one notices the iron content of the water which holds some health benefits. For bottling the iron is removed in a gentle and natural way and the result is a high mineral content water with small soft bubbles and significant level of bicarbonates.
Vidago has been re-launched in 2010. The new upscale glass bottle for Vidago puts the water on the epicurean table and lets people enjoy the water away from the spa.