Kelzai Water Analysis:
Balance
Still
Virginality
Superior
Minerality
Medium
Orientation
Hint of Sweet
Hardness
Moderately Hard
Vintage
 
Carbonation
 
 
 
TDS
280 mg/l
ph factor
7.4
Hardness
77 mg/l
Nitrate
0.35 mg/l
Calcium
29 mg/l
Magnesium
1 mg/l
Sodium
32 mg/l
Potassium
 
Silica
 
Bicarbonate
197 mg/l
Sulfate
1 mg/l
Chloride
15 mg/l

Kelzai is a Member of the Fine Water Society
| | |
| --- | --- |
| Source: | Well |
| Location: | |
| Country of Origin: | India |
| Region: | Sahyadri Mountains- Maharashtra |
| Place: | Dist Raigad |
| Established: | 2015 |
| Company: | Kelzai Secrets Pvt Limited/ Yashomala Farming & Tourism Pvt. Limited |
| Status: | Active |
| Web Site: | www.kelzai.com |
| phone: | +91 904 998 6603 |
| email: | This email address is being protected from spambots. You need JavaScript enabled to view it. |
| Social Media: |   |
The Kelzai Volcanic Water source is in the former volcanic Sahyadri range. Every drop of rain for Kelzai Volcanic Mineral Water passes through various layers in the basaltic lava flows. The water moves through the aquifer of weathered basalt and moderately fractured basalt which act as natural filters.
Kelzai Volcanic Water is bottled directly at the source in a state of the art bottling facility to maintain the quality and character of the water. Kelzai is allowed to bear the official sign of authentication "Natural Mineral Water" in accordance with the BIS.
As the first company in India Kelzai has introduced an environmentally friendly 100% bio-degradable bottles. There are plans for a premium glass bottle in the future.  
CERTIFICATIONS:
#FineWatersPairings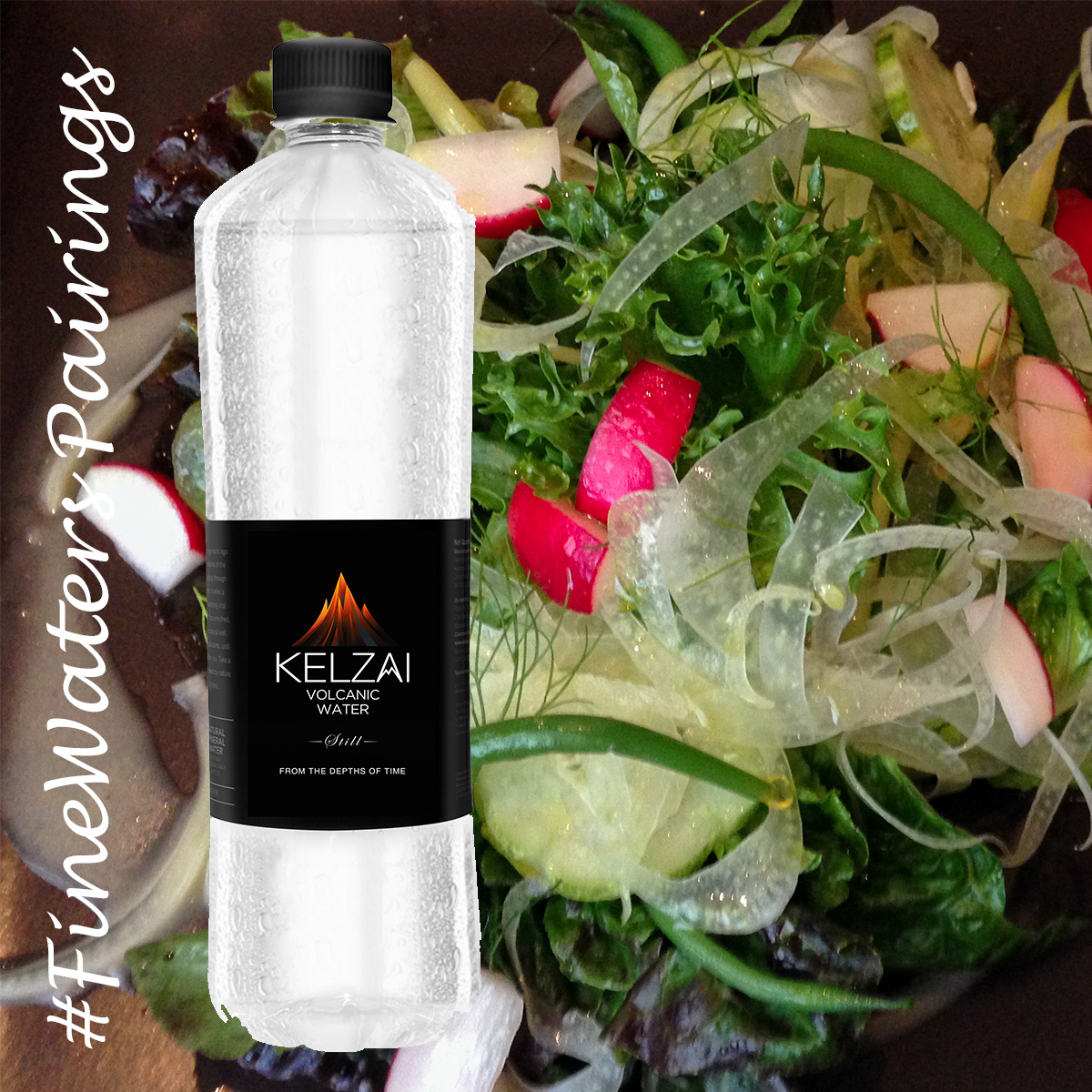 Sometimes it's just a simple salad and a Low to Medium still water like Kelza for example is just perfect match.
AWARDS: