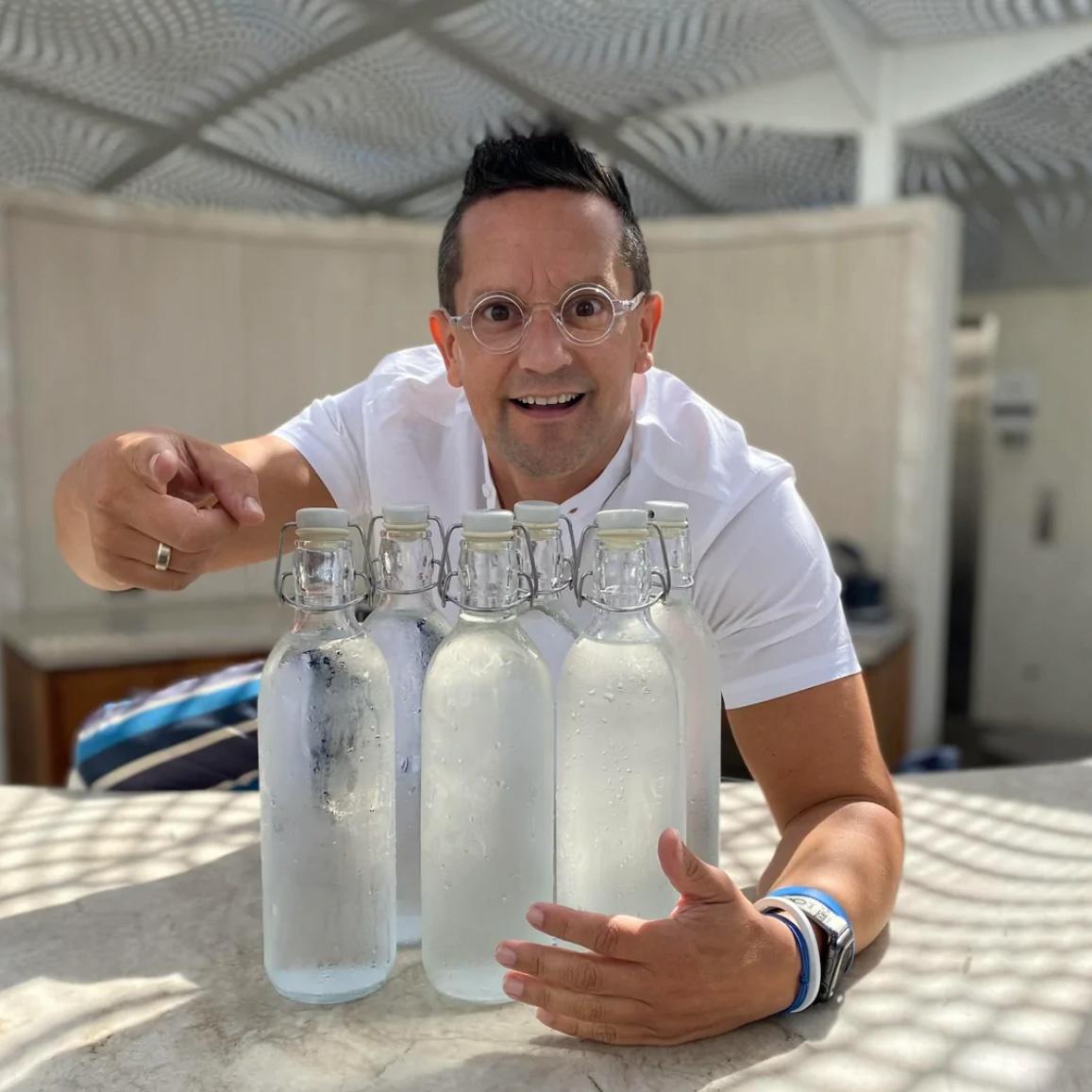 Nix, also called nixie, or nixy, in Germanic mythology is a water being, half human, half fish, that lives in a beautiful underwater palace and mingles with humans by assuming various physical forms. It remains to be seen if Martin Riese is one of these mystical creatures. However, what is crystal clear, is that he has a tremendous amount of love, respect and knowledge for water.
Nix believes there is no such thing as the perfect water, but rather a perfect water for every mood, need, culinary dish or beverage. Your journey through the different waters, taste profiles and textures is curated by water sommelier extraordinaire Marti Riese.
Virtual Water Tastings and Water Tasting Boxes can be ordered via the website.
| | |
| --- | --- |
| Location |  Los Angeles, California |
| Social Media: |     |
| Website: | nixwaters.com |
| Email: |   |
| Phone/Text: |   |
| | Co-founder and Instructor at the Fine Water Academy |
Nix Water has a Catalog of rare and hard-to-fine waters and created a Water Tasting Box and Virtual Water Tastings to experience how much "Water is not just Water".