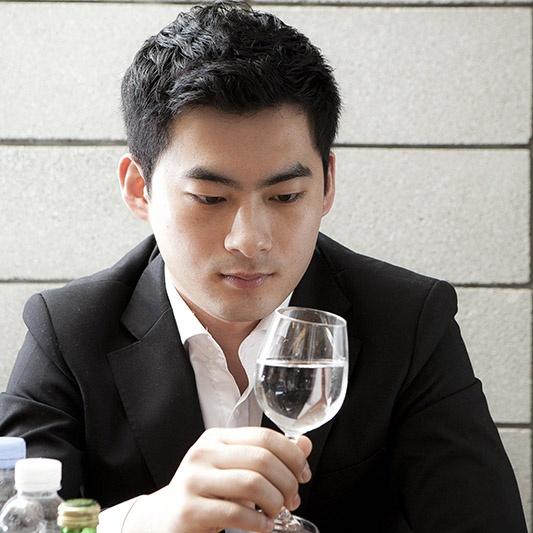 Haneul Kim was born in Anseong, Gyeonggi Province in South Korea. It was only natural to have interests in Beverages because his father was running a beverage distribution company. He studied in food service management at Kyunghee University. He met Professor Dr. Jae Youn Ko, and learned about wine, water and tea.
In 2013, Kim realized that great potential and possibility of water market in future during the vacation in France and Canada. After traveling around the world, he focused on studying water. Kim studied to receive certification as a Water Sommelier from KISA(Korea International Sommelier Association) and worked as a teaching assistant at the same time.
Kim began his career as a water sommelier at Water Bar, Shinsegae Department store in Gangnam, Seoul. While he was working at the water bar, he won the water sommelier competition in 2014 and was designated as a national water sommelier of Korea. After becoming a national water sommelier, he has appeared on numerous magazines and national media outlets including Singles, Korea Times, The Celebrity, BI Magazine, RemeDe, Modu, TV and Radio. Since 2016 he has been writing a weekly column at Sommelier Times and he is currently a jury at Korea Bottled Water Tasting Award. With his knowledge of water he educates people on water and mentors teenagers to let them know more about a job as a water sommelier. And he is a main news reader on a Sommelier news program in Sommelier TV.
Contact Email : This email address is being protected from spambots. You need JavaScript enabled to view it.