Aqua Pacific Water Analysis:
Balance
Still
Virginality
Superior
Minerality
Low
Orientation
Hint of Sweet
Hardness
Hard
Vintage
 
Carbonation
Added
 
 
TDS
250 mg/l
ph factor
8
Hardness
147 mg/l
Nitrate
 
Calcium
33 mg/l
Magnesium
16 mg/l
Sodium
10 mg/l
Potassium
1 mg/l
Silica
61 mg/l
Bicarbonate
160 mg/l
Sulfate
 
Chloride
7 mg/l

Aqua Pacific is a Member of the Fine Water Society
| | |
| --- | --- |
| Source: | Artesian |
| Location: |   |
| Country of Origin: | Fiji Islands |
| Region: | Viti Levu |
| Place: | Nadi Highlands |
| Established: | 2005 |
| Company: | Frezco Beverages Limited |
| Status: | Active |
| Web Site: | www.aquapacific.com |
| phone: | +679 6725143 |
| email: | This email address is being protected from spambots. You need JavaScript enabled to view it. |
| Social Media: |   |
The Fiji Islands are internationally recognized as being home to some of the world's finest tropical beaches, reefs and bio-diverse rain-forests - truly an unspoiled natural paradise. It is also the home of a natural artesian mineral with unique characteristics.
Aqua Pacific Natural Mineral Water begins its journey as precipitation in the remote mountains and hillsides of Nadi Highlands. Over several centuries the water filters through miles of prehistoric volcanic filters eventually accumulating in an underground "aquifer". An aquifer can be described as an underground reservoir. An "artesian" well is sourced from an aquifer that is literally completely enclosed and pressurized. The water that feeds it seeps in through small crevices and channels and when tapped this pressure will actually force it up to the surface under its own power. Aqua Pacific only extracts water from the artesian well within a sustainable level.
Aqua Pacific has collected several international accolades for its quality, and most recently won an International Taste Award in Brussels. It is now selected as the preferred Mineral Water by major Fijian holiday resort operators.
Aqua Pacific has 3-D tropical label design, featuring local tropical Fijian Red, Green & Blue colored Parrot and butterflies over a tropical waterfall background Water. It is currently available in 330 ml, 600 ml, 1 liter and 1.5 liter sizes.
#FineWatersPairings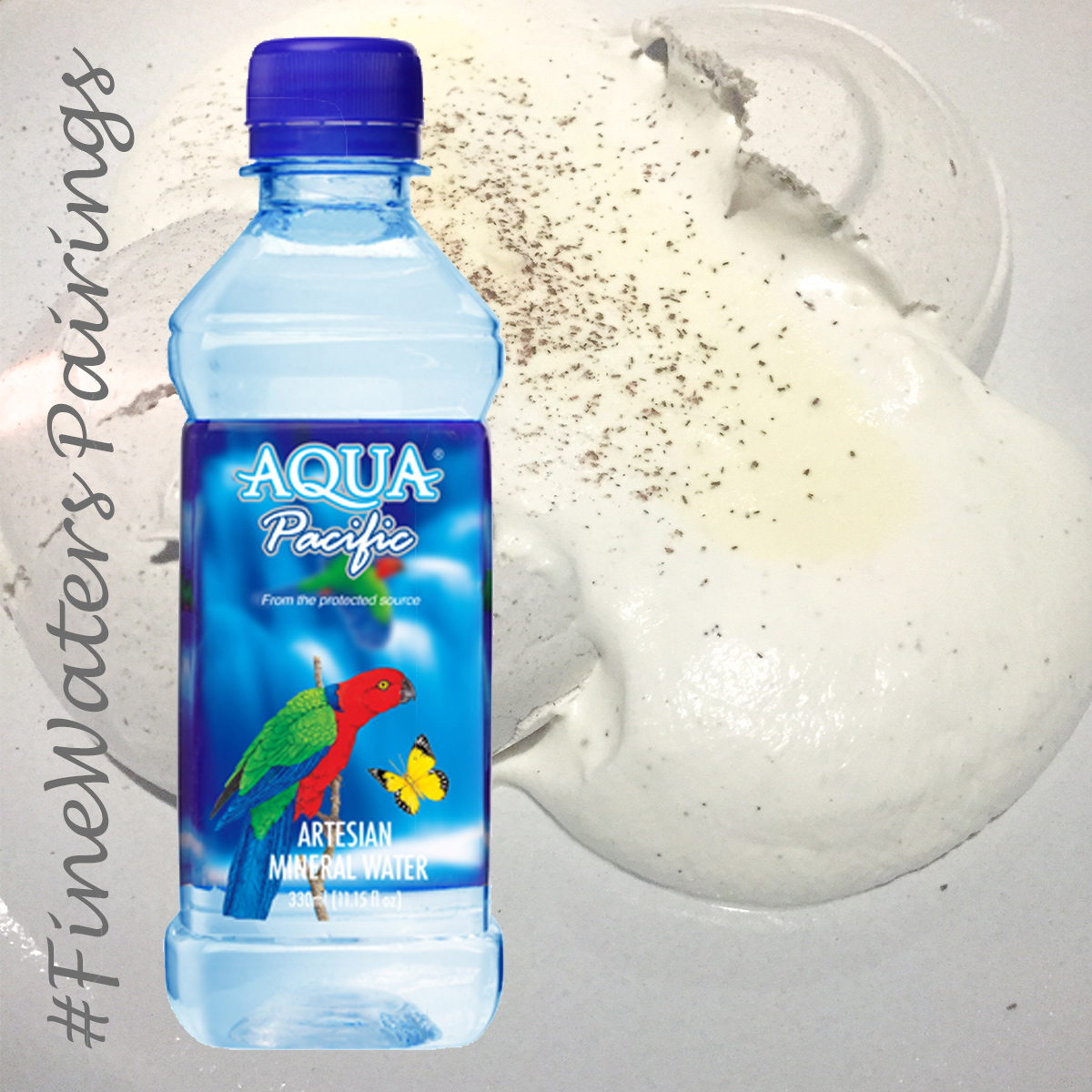 Desserts are tricky to pair with water. Not his stunning Husk Meringue corn mousse at Cosme by Chef Enrique Olvera. The creamy, earthy tones of the corn mousse are never sweet and a silky water like Aqua Pacific would be my choice as a pairing.
Where to Buy:
Awards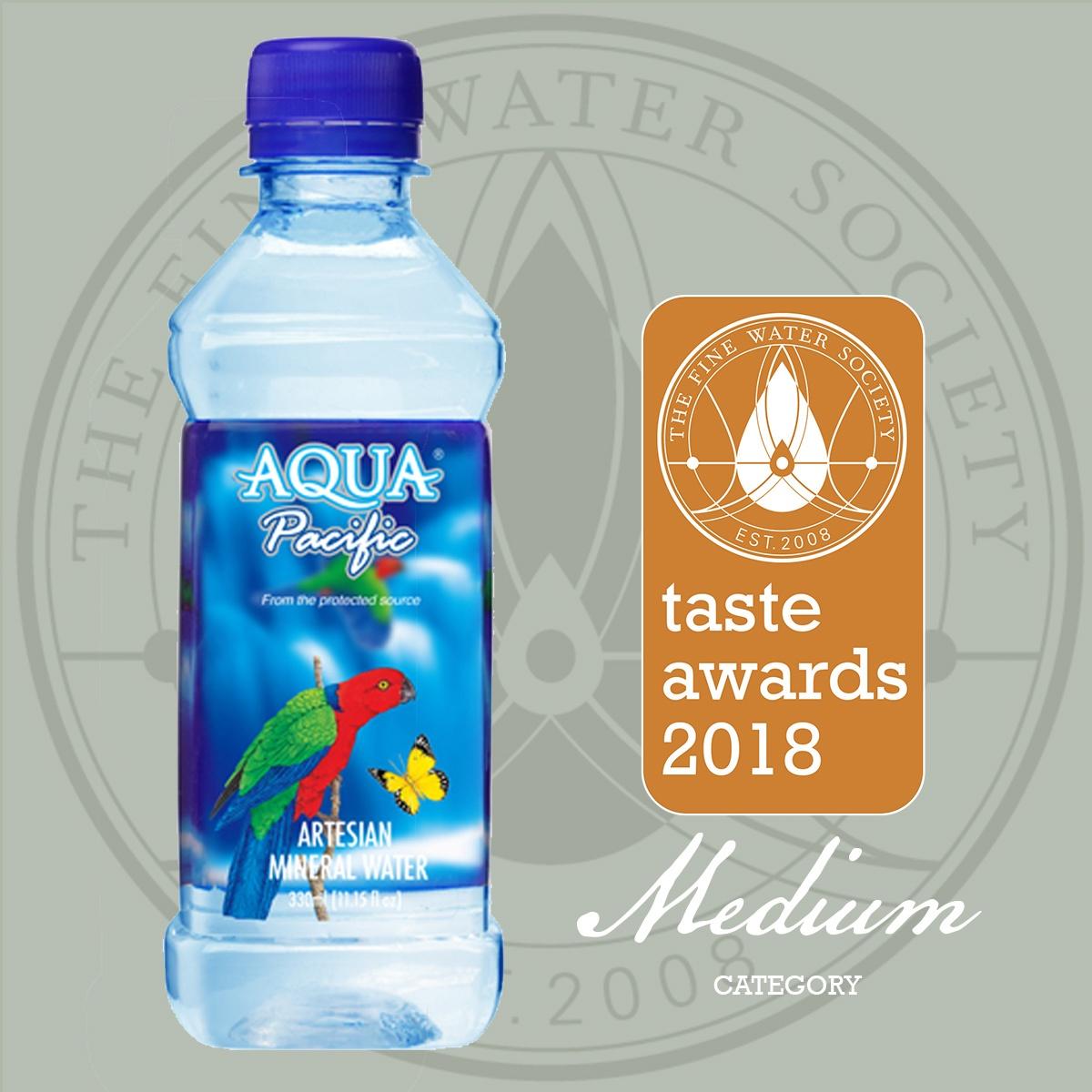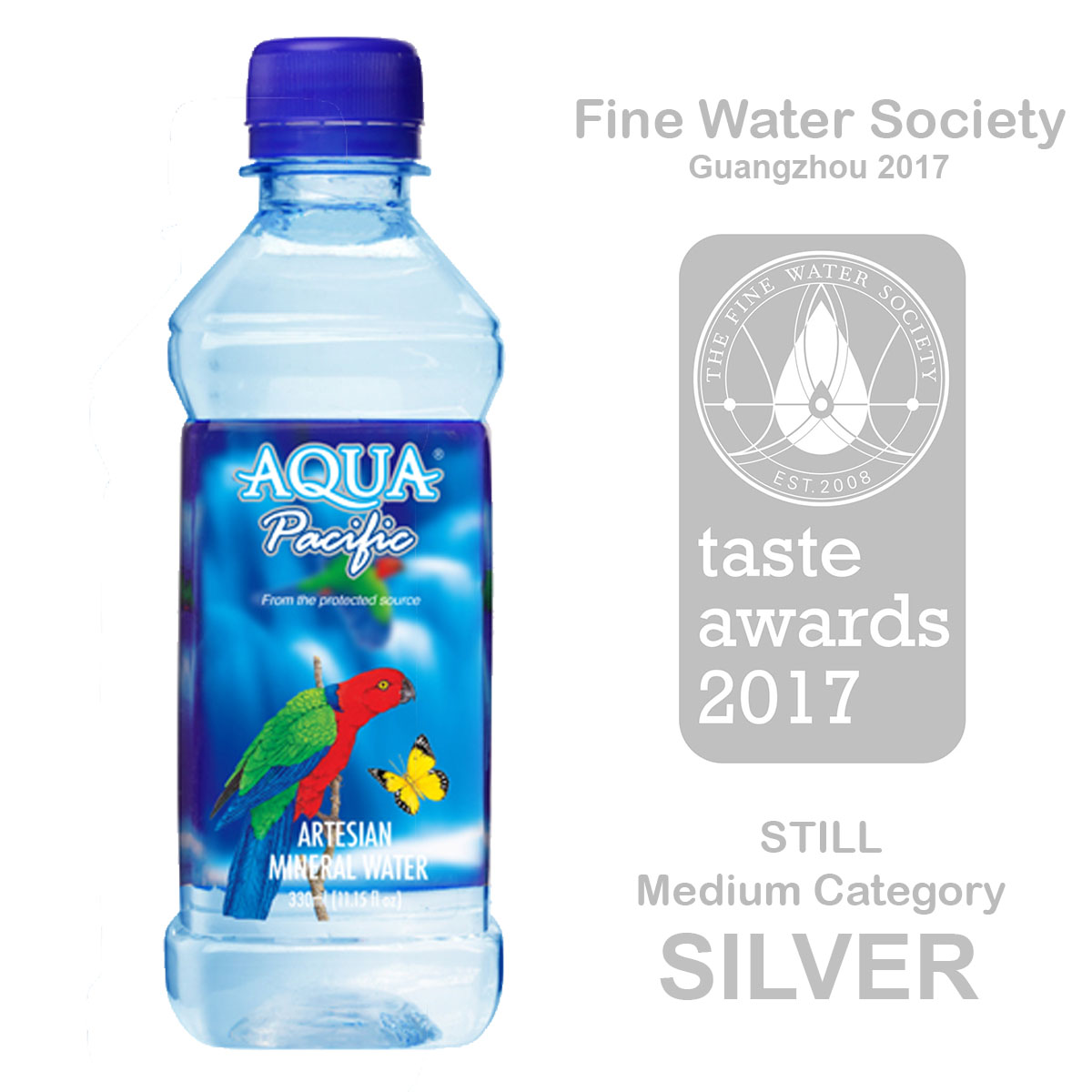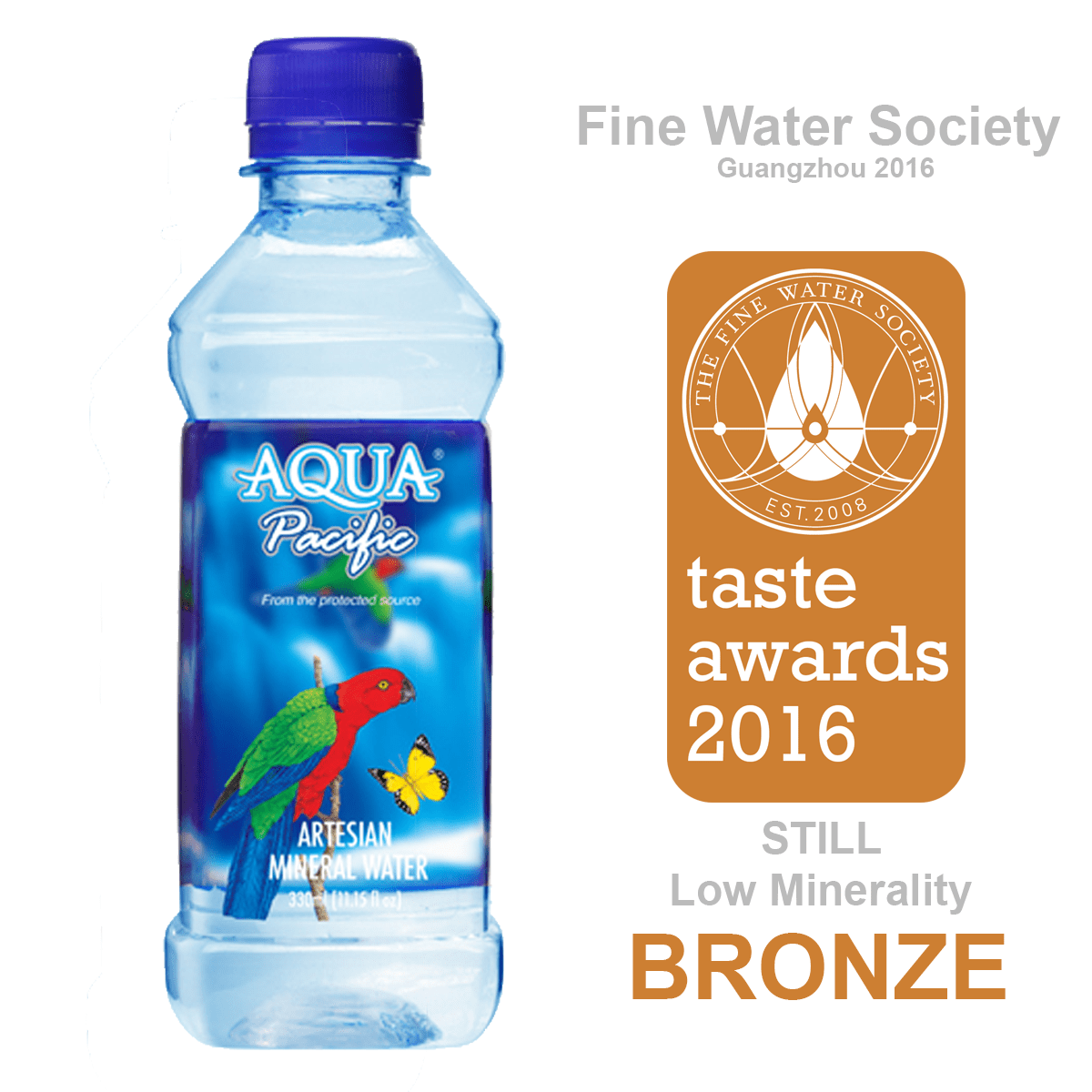 ---
Aqua Pacific has collected several international accolades for its Taste & Quality, and most recently won International Taste & Quality Award in Brussels 3 years in a row to get Crystal Award.